Every month, Peterborough & the Kawarthas Economic Development (PKED) shares its latest news and information of interest for the local business community. This month's edition features the winners of grants in the December 2019 intake of the Starter Company Plus program, focus groups and a survey on the feasibility of developing a food terminal in Peterborough County, and the "Building PTBO: Future Workforce" event held in downtown Peterborough.
---
Starter Company Plus grant winners
Peterborough & the Kawarthas Business Advisory Centre announced $30,000 in funding to support local entrepreneurs with their business growth, on Thursday, December 5, 2019.
This program has been a key stepping-stone for businesses and entrepreneurs looking to grow in the region. Since 2017, it has resulted in the creation of 65 startups and supported 37 business expansions. The program has also seen the opening of 15 bricks-and-mortar locations in the region and has created 140 jobs in the local community.
"This program is generating results for our community and strengthening our region as a destination for small business," explains Madeleine Hurrell, the Economic Development Officer who oversees the Starter Company Plus program. "Since this program began in March 2017, we have seen over 122 entrepreneurs supported through the program, with $200,000 grant dollars announced."
Julie Chatten, constituency assistant for the office of Peterborough-Kawartha MPP Dave Smith, brought greetings on behalf of the province, councillor Stephen Wright brought greetings on behalf of the City of Peterborough, and Peterborough County CAO Troy Speck brought greetings of behalf of the County of Peterborough.
Over 50 people were in attendance and enjoyed catering from former Starter Company Plus graduate La Mesita.
The announcement of funding was for participants in the December 2019 intake for Starter Company Plus, a Government of Ontario funded program. This program, which has been running since March 2017, supports entrepreneurs in starting, growing or acquiring a business, offering a robust series of workshops to support the creation of a formalized business plan, culminating in the chance to pitch for competitive grant dollars. This intake's grant recipients are:
| Entrepreneur | Business | About This Business | Location |
| --- | --- | --- | --- |
| Anna Perry | Your Second Family | Your Second Family provides respite services to individuals with developmental and/or physical disabilities in Peterborough & the Kawarthas. | City of Peterborough |
| Kristin Cole | Kawartha Complete Care | Kawartha Complete Care provides in-home care and nursing services to seniors and those wishing to remain in their homes. We offer home health care services, such as respite and support with day-to-day living, as well as staffing. We believe clients deserve more. RNs, RPNs and PSWs are on staff to provide dedicated client care and support. KCC services both Peterborough and Kawartha Lakes, including the communities of Bobcaygeon, Fenelon Falls, Lindsay, Omemee and North Kawartha. | City of Peterborough |
| Sonja Martin | Rooted Lavender | With over 25 years in the field, Rooted Lavender uniquely offers mindfulness, yoga and behavioural consultation to families, communities and educators. We support children on the autism spectrum, worried parents and frustrated teachers. We offer mindfulness training to staff, group classes and one on one mental, emotional and behavioural health support.  | City of Peterborough |
| Katelin Turcotte | Wilde Beauty | Wilde Beauty offers non-invasive, non-medical, safe and aesthetically pleasing pedicures. Trained at The North American School of Podology, Wilde Beauty offers more than a standard pedicure by providing an in-depth assessment of the feet and lower limbs before performing a fully customized pedicure. The Certified Master Pedicurist is trained to address common challenges that work against healthy feet such as calluses, cracked heels, corn clusters, sweaty feet, and more! They are also gentle enough for diabetics. Wilde Beauty's assessment is extremely educational and stresses the importance of regular foot care maintenance, no matter what stage we are in life. | City of Peterborough |
| Brett Pritchard | B&B Game Designs | B&B Game Designs is an innovative 3D design company. Bringing 3D design and print services to the local and global table.startertop games world. With a vision to offer these emerging technologies to the greater Peterborough business community. | Selwyn Township |
| Nicole Cooke | Organized by Design | Organized by Design offers professional organizing solutions for residential and commercial clients. Residential services include purging, sorting, packing, storage solution design and move management. For commercial clients we offer process redesign, organizing and/or development of filing systems, space management and assistance with client events. Our goal is to help homeowners live in an uncluttered, relaxed and stress-free. | Selwyn Township |
Applications for the next intake of Starter Company Plus will open on January 1, 2020. Applications will close on January 20, 2020 at 4 p.m. Go to peterboroughed.ca/business-support/starter-company-plus/ for more information or contact Madeleine Hurrell at 705-743-0777 ext 2136 and [email protected].
Food terminal focus groups and survey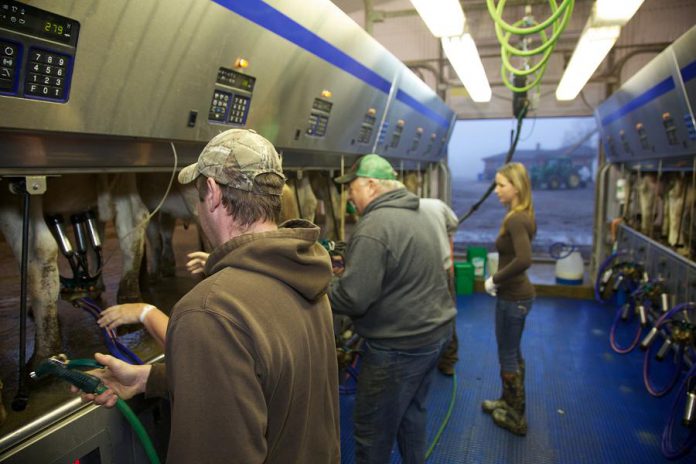 Peterborough & the Kawarthas Economic Development (PKED) has identified the agri-food sector as a key driver to not only Peterborough County's economy, but for the Eastern Ontario region as well.
PKED is currently evaluating the feasibility of developing a food aggregation/distribution centre in Peterborough County. The feasibility and business case study will assess the need to establish a wholesale marketplace that will facilitate the aggregation, storage, and distribution of locally produced food to wholesale buyers in the Eastern Ontario region.
"It is important that we hear from key leaders throughout this region to understand the opportunities and risks associated with our goal to expand the local food ecosystem," says Gabi Dragomir, PKED's Rural Economic Development Officer. "We are excited to invite key agriculture stakeholders and community members to help shape our region's future food industry opportunities."
The first part in this process will involve gathering opinions, ideas, and visions through focus group discussions from food producers, processors, wholesalers, retailers, distributors, educational institutions, and other stakeholders involved in the Eastern Ontario food ecosystem.
To support the information gathering process, PKED is inviting these stakeholders to participate in one of our three 90-minute focus group sessions to ensure that their voice and insights have a meaningful impact.
Then, to assist with the feasibility evaluation, PKED will survey food producers/processors, distributors, wholesalers, and retailers that are operating in Eastern Ontario. The information obtained in the survey will help to assess demand, evaluate the volumes and types of food produced and distributed within the region, and identify gaps and opportunities.
If you have any questions regarding the survey, or would like more information about the nature of this initiative please contact Gabi Dragomir, Rural Economic Development Officer for PKED at [email protected] or 705-743-0777 ext 2160.
Building PTBO: Future Workforce event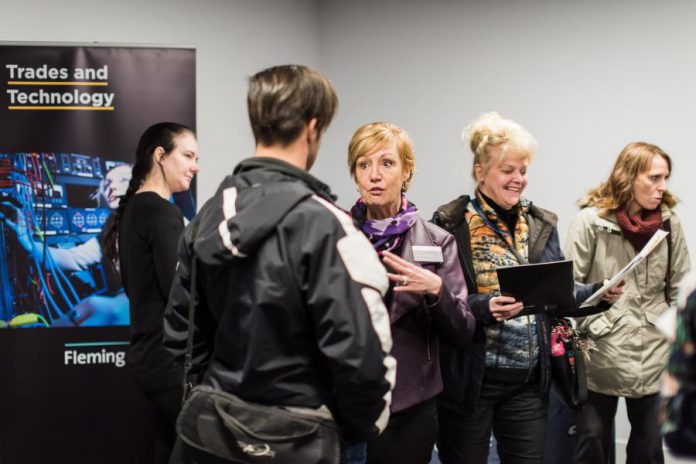 Peterborough & the Kawarthas Economic Development (PKED) recognizes the importance of building our region's future workforce.
To help facilitate that growth, PKED (in partnership with the Kawartha Manufacturing Association) held the "Building PTBO: Future Workforce" event at the VentureNorth building in downtown Peterborough on Friday, December 6th.
Several local businesses came out to meet with some of the post-secondary educational institutions in Ontario that will guide and direct those that will lead the future of work.
Many of the City and County of Peterborough's biggest employers were in attendance, including the Peterborough Regional Health Centre, Quaker, Siemens Milltronics Process Instruments Inc, AON, and Savage Arms, among many more.
"It was a great event and we were able to directly connect our future workforce with our current employers," says Steven Tripp, Business Retention & Expansion Officer for PKED.
"When you talk about building a talent pipeline, you don't have to restrict yourself to one region, which is why we invited post-secondary institutions from across Ontario," he adds.
Last week, we hosted post-secondary institutions and local #HR professionals to network and learn about the benefits of hiring co-op students during our #BuildingPTBO: Future Workforce event.@TrentCRC @TrentUniversity @UWaterloo @FlemingCollege pic.twitter.com/RRQuz5Br2A

— Peterborough Economic Development (@PtboEcDev) December 9, 2019
PKED connected business owners and human resource representatives with Fleming College, Trent University, and the University of Waterloo to discuss the benefits of experiential learning, co-ops, internships, and new graduates.
"Local businesses can benefit from gaining a new and unique perspective that comes with hiring a student," Tripp explains. "The students benefit from gaining real-life work experience that will help guide them in designating a career path that suits their values and lifestyle."
"The wage subsidies and tax credits the government offers are just another added bonus. I think the businesses found real value being able to directly connect and speak with the post-secondary educational representatives."
For more information on events and how to connect with post-secondary educational institutions, please reach out by e-mailing Steven Tripp, Business Retention & Expansion Officer for PKED, at [email protected] or call him at 705-743-0777 ext 2123.