UK falling behind Europe in customer service as AI changes the game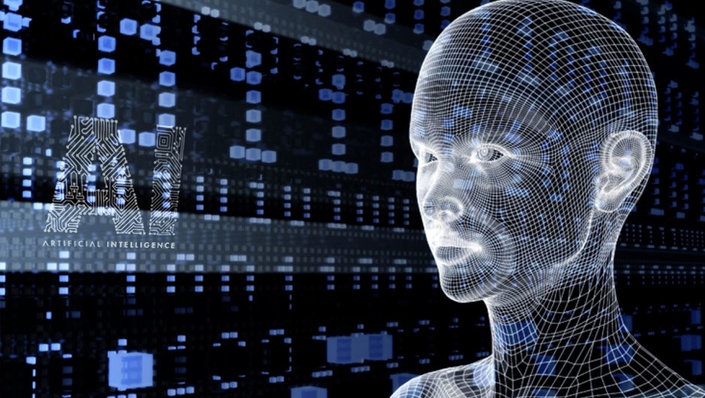 – Just half (54%) of UK businesses use AI for customer service compared to 97% in The Netherlands
– 80% of British businesses think their customer service is 'excellent', yet 91% of consumers are left frustrated
– 45% of UK brands believe AI has no impact on supporting their customer service agents in their day-to-day work
The UK is trailing behind Europe in customer service as brands race to adopt AI technologies to transform how they engage with customers. This is according to a new report launched by Freshworks Inc., the customer engagement software company.
The report reveals that just over half (54%) of UK senior decision makers state their business currently  uses AI – in areas such as chatbots, virtual assistants, Natural Language Processing (NLP) and facial recognition – for customer service departments, compared to 97% in the Netherlands, 86% in France and 81% in Germany.
British businesses overlooking AI
AI investment reached a record $1bn (£803.9m) in the first six months of 2019 according to Tech Nation, making the UK the third biggest AI market in the world behind the US and China. However, this investment does not yet seem to be far-reaching for UK customer service. The Freshworks study, which surveyed over 800 senior decision makers in customer service departments, found that only 20% of UK businesses have invested more than £250,000 in AI for customer services in the last 12 months, compared to nearly half (46%) of German companies, 41% of French firms and 35% of Dutch organisations. Across all territories, chatbots (37%), NLP (34%) and Robotic Process Automation (31%) were the most popular AI technologies for businesses to be adopting to improve their customer service.
The report suggests people do not want to take on responsibility for bringing AI in to overhaul current systems. Over a quarter (26%) of senior decision makers in the UK claim no one is driving AI deployment within their customer service department. Yet, C-Suite executives are leading the integration of AI in the vast majority of Dutch, French and German companies (97%, 95% and 91% respectively).
Addressing the brand perception gap
The findings also suggest a large gap between business and consumer perceptions of how good their customer service actually is. Eighty per cent of senior decision makers surveyed in the UK believe their customer service departments to be excellent, while only 9% of UK consumers have no frustrations when dealing with customer service agents.
According to the research, a quarter (25%) of businesses are using AI to improve their customers' experience of the brand, for example using AI-powered chatbots to resolve issues quickly by filtering through simple questions and channelling the trickier customer scenarios through to human service agents. Yet, one in four (25%) of the 1,871 British consumers surveyed who have previously used customer service channels said that being left on hold for too long is their biggest frustration.
There also appears to be more scepticism in the UK around AI's benefits: while 49% of UK senior decision makers surveyed claim that there are no AI technologies they have invested in, or would invest in, to improve their customer service, this is not a sentiment shared by those on the continent, with 95% of Dutch respondents wanting to invest in AI to better their own customer service, 86% in France and 77% in Germany.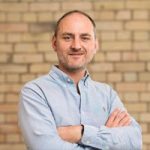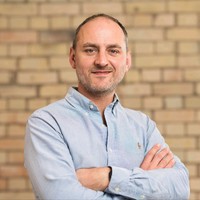 Simon Johnson, UK General Manager, Freshworks commented.
"Our research shows that British brands' deep distrust in AI risks leaving them lagging behind Europe in their approach to customer service,"
"It's incredibly difficult for brands to keep up with consumers' expectations, but it's non-negotiable that they constantly evolve their technology to include AI and Machine Learning (ML) and approach to keep their customers engaged and happy. For those who get it right, it can be a game changer that distances them from the competition."
Understanding the benefits of AI
Just one in five (19%) UK businesses believe that AI reduces their customer service agents' stress or improves their job satisfaction. Yet an upfront investment in AI-powered chatbots could lead to greater productivity, as human agents can be upskilled to work in more complex, time-demanding tasks unsuited to AI systems.
"By integrating AI into customer service operations, businesses can predict and understand their customers' behaviour and preferences. And by combining this data with information from their CRM database, organisations can be more responsive to customer needs," said Johnson.
"There are many UK businesses that aren't currently investing in AI, but if used effectively, it could help them deliver more personalised customer communication – which we know consumers are requesting – and improve the overall perception of their brand."
---
Additional Information
The full data can be found in Freshworks' report The Good, The Bot and The Customer Experience, canbe downloaded free of charge by Clicking Here

Freshworks provides innovative customer engagement software for businesses of all sizes, making it easy for teams to acquire, close, and keep their customers for life. Freshworks SaaS products provide a 360-degree view of the customer, are ready to go, easy to use and offer quick return on investment.
Headquartered in San Mateo, USA, Freshworks 2,000+ team members work in offices throughout the world.
For additional information on Freshworks visit their Website
About the research
The research was conducted by Opinion Matters, on behalf of Freshworks, with 6055 consumers and 812 senior decision makers in customer service departments in the UK, Germany, France and the Netherlands between 10.09.2019 – 17.10.2019. Opinion Matters abides by and employs members of the Market Research Society which is based on the ESOMAR principles.