InSites Buys Taiwan-based MR Agency Answer
February 23 2021
Communities specialist InSites Consulting has expanded its Asian footprint with the acquisition of Taipei, Taiwan-based Answer. Terms of the deal have not been disclosed.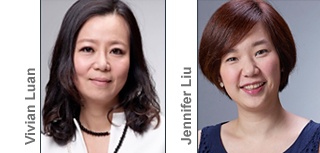 Founded in 2005 by Vivian Luan, Answer offers a combination of technology and expertise to provide bespoke solutions for clients. The company's range of solutions covers product innovation, online immersion and online qual, cross-regional market understanding, content evaluation and consumer experience analysis. The acquisition follows a partnership in which InSites has been offering its community platform and technology to Answer's client base in the region since 2016, and complements InSites' 2019 acquisition of Asia-based insight community specialist ABN Impact.
Answer will begin operating under the brand name InSites Consulting by the end of Spring 2021, and both Luan and MD Jennifer Liu (recently appointed ESOMAR Representative for Taiwan) will remain in their existing management positions. Liu will also join the global InSites partner Board. The group now employs around 600 people across eighteen locations, with about EUR 65m in revenues.
Commenting on the news Kristof De Wulf, co-founder and CEO of InSites, said: 'We've been doing business together for several years and have experienced Answer as an agency with a similar vision on the future of research and marketing, and with a strong cultural fit. Much like our previous acquisitions, from Join the Dots to ABN Impact, it is a delight to once again onboard a forward-thinking partner that shares our drive to unlock powerful consumer insights through the innovative use of community technology and unrivalled consultative power'.
Web sites: www.insites-consulting.com and www.answer-global.com .