ESOMAR / ICC Add New Data Guidance to Global Code
December 14 2016
ESOMAR and the International Chamber of Commerce (ICC) have updated their code to clarify researchers' responsibilities when using new methods for collecting data – in light of current levels of consumer concern about privacy.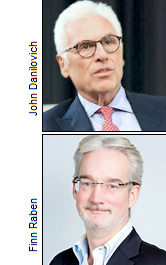 ESOMAR has promoted the use of a market research code since 1948, and joined with ICC in 1977 to create what it said was a universal code for the global MR industry. Drafted by an international team of research and privacy experts, the updated 'ICC/ESOMAR International Code on Market, Opinion and Social Research and Data Analytics' includes guidance on how to integrate data from social media, mobile technology, the Internet of Things and other sources.
The code was last revised in 2007, and the organisations say expanding it to include the data analytics community reflects the proliferation of data from which researchers assemble and analyse large databases to uncover patterns and deliver new insights. ICC Secretary General John Danilovich says the changes underline a long-standing commitment to promoting the highest standards of ethical behaviour.
Finn Raben, ESOMAR Director General, adds: 'Over the decades, we have witnessed a digital revolution. However, one thing that has not changed is our reliance on the cooperation of the public and their confidence that research is carried out honestly and objectively without infringing their privacy or creating disadvantages for those whose data is used in research'.
The revised code can be viewed at http://bit.ly/2heaEl3 .
All articles 2006-21 written and edited by Mel Crowther and/or Nick Thomas unless otherwise stated.