Inxeption Partners to Understand Consumer Data
February 17 2021
In the US, eCommerce software platform Inxeption has partnered with digital tech firm Infostretch to provide its clients with new ways to understand their customers' preferences, buying habits, purchasing frequency, and brand affinities.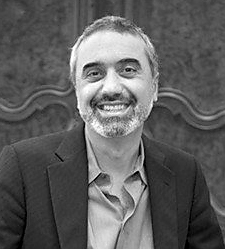 Inxeption's proprietary I-commerce platform integrates all commerce business functions including online selling, shipping, and financial services, and provides real-time insights via a dashboard which tracks online store visits, orders, shipping status and other metrics. Infostretch will mine and analyze data from Inxeption customers' planning systems and other databases, in order to develop insight tools and dashboards for specific roles in a client's company – from marketing and merchandising to finance and transportation.
Through the partnership, Inxeption can help marketing teams obtain data through which to offer targeted new products, enable retailers to segment existing customers, and provide logistics teams with geographic analysis by customer locations. Future plans include using machine learning to predict customer behavior.
CEO and co-founder Farzad Dibachi (pictured) comments: 'This partnership with Infostretch brings commerce professionals the key insights they need to play a more strategic role and significantly increase the bottom line. Infostretch combines deep data engineering expertise in enterprise environments with the agility and speed we need to stay ahead of the market.'
Web sites: www.inxeption.com and www.infostretch.com .