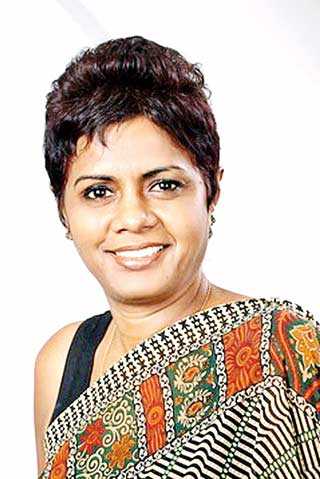 Kantar Sri Lanka Chief Executive Officer Himalee Madurasinghe
---
One of Sri Lankan's top research professionals trusted by top companies to give business insights will address Sri Lanka on 'The Changing Sri Lankan Household due to the Pandemic' at the monthly edition of the Asia Pacific Institute of Technology ( APIIT) CEO Conclave today, 11 February, at 6:30 p.m.
Himalee with an outstanding experience of 20 years of market research at Kantar has been the pioneer in the use of specialised research methods, leveraging innovative techniques to help design strategy for leading companies in diverse business sectors. 
In 2016, Himalee was recognised for her leadership and contribution to market research at the World Marketing Congress. 
Among the many innovative products launched during her time, the most notable was the technologically advanced Kantar RapidMeter – a system for measuring TV audiences, which made Sri Lanka the first country outside the UK to have launched this system. 
The most recent contribution Himalee made to the research industry in Sri Lanka is spearheading the re-classification of Socio-Economic Classification (SEC) with the Market Research Society of Sri Lanka (MRSSL) where Himalee is also the founder Secretary and a past President. Currently, she serves as the country representative for ESOMAR – the essential organisation for encouraging, advancing and elevating market research.
Himalee holds a Bachelor's Degree in Business Administration from the University of Ottawa, Canada. She also holds a Bachelor's Degree in Law.
Apart from her professional pursuits, Himalee enjoys playing basketball, singing, yoga and meditation. 
The APIIT vertual Conclave can be viewed on https://us02web.zoom.us/j/85024381497?pwd=enRqeVljSWptUW91S3VJOW5xWmVPUT09.