Jacob Khan shares over 70 Finance, Investment Banking, and Private equity Movies, and TV shows list on medium. For more information check out the list at https://medium.com/@jacobkhan/july2020financemovies-tvshows-e33b183aa0ba
Cambridge, Massachusetts – July 3, 2020 – Jacob Khan published an article listing out 75 finance movies and TV Shows for the summer of 2020.
Please visit https://medium.com/@jacobkhan/july2020financemovies-tvshows-e33b183aa0ba for more details.
The publication lists the movies and TV Shows that Jacob finds personally interesting. These movies and TV Shows are in the Finance, Investment Banking Industry, and Private Equity. According to Jacob, they provide people who are new to finance an insight into the industry.
Khan says that it took him years to build the list. The Medium page also features an excel spreadsheet that enables users to see Jacob's ratings and personal comments for each movie and show.
About Jacob Khan
Jacob Khan is an A.L.B. Candidate at Harvard University studying Business Administration & Management in Extension Studies class of 2021. Jacob is a student member of the Harvard Business School Association of Boston and the Harvard Alumni Entrepreneurs. Jacob has an interest in leadership and management and is spending his summer interning at a search fund as a Private Equity Analyst. 
During the regular semester, Jacob Khan works as an Equity Research Analyst at Harvard Business School for an MBA Professor of Finance. Last semester Jacob was a Senior Investment Research Analyst at the Harvard Financial Analyst Club.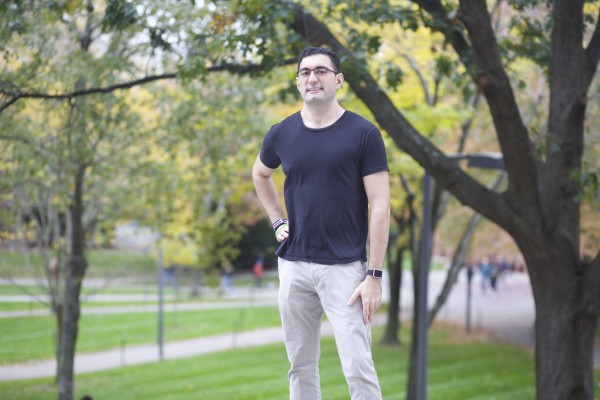 (Jacob Khan in Harvard Yard, Cambridge Massachusetts)
Follow Jacob on Instagram & Twitter:
https://www.instagram.com/theivyjake/
https://twitter.com/jacobjkhan
For more information, visit: https://about.me/jacobkhan/
Media Contact
Company Name: Slickster PR & Marketing
Contact Person: Elana Khoury
Email: Send Email
Phone: 617-744-9587
Country: United States
Website: www.slickster.us