Seed Funds for Consumer Intell Platform Spiketrap
July 1 2020
In the US, AI-powered consumer intelligence platform Spiketrap has raised $3m in a seed round of funding, and plans to expand beyond the video game sector to additional verticals such as movies and streaming television.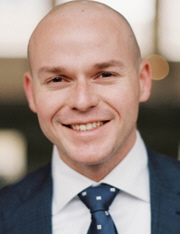 Spiketrap is based in San Francisco, and offers a platform for companies and brands to track and analyse conversations at scale in real time. According to the firm, its proprietary technology uses natural language processing and machine learning, capable of ingesting massive amounts of data, and contextually understanding what is being discussed, while eliminating spam and 'noise'.
New funding has been led by Susa Ventures, with participation from 645 Ventures, Pathbreaker Ventures, Oceans Ventures, WndrCo, SV Angel, Anorak Ventures and Harry Stebbings of 20VC, as well as several angel investors. Co-founder and CEO Kieran Fitzpatrick (pictured) comments: 'Spiketrap has helped our customers understand everything from which in-game items excite or frustrate their players to which influencers have the attention of their players. We couldn't be more excited to have built this syndicate of investors who are in a place to help us accelerate our business and expand our customer base'.
Web site: www.spiketrap.io .