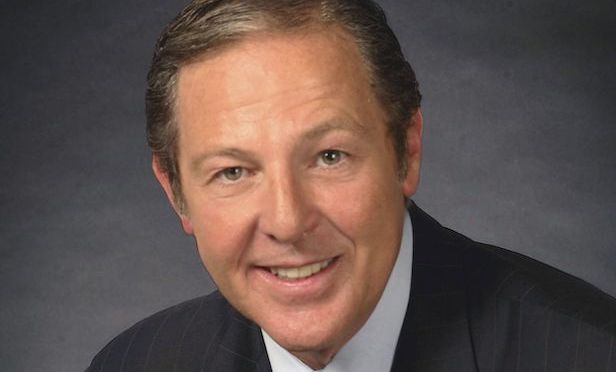 ENGLEWOOD CLIFFS, NJ—Real estate lender Procida Funding Advisors reports it has launched a new advisory services platform.
The 25-year-old commercial real estate financing and advisory services firm now provides an array of services from due diligence to asset management services, restructuring, crisis management for developers, financial institutions and private equity funds with a concentration on development, construction, bankruptcy, restructuring and marketing.
"When times are good, no one needs help working out debt or distressed situations," says William "Billy" Procida president and CEO. "However, economic fluctuations are inevitable. When businesses, their creditors and other parties are faced with complex and time-sensitive decisions involving the purchase, sale, or restructuring of assets and liabilities, we are positioned to meet each client's specific needs."
Over the last 90 days, the firm's advisory team has successfully completed a number of significant assignments, including advisory services for an unnamed overseas client retained Procida Advisors in an advisory role to work through a partnership dispute and ongoing litigation involving two waterfront multifamily projects in North Miami Beach. The 90-day assignment involved resolving open issues for obtaining a Certificate of Occupancy, evaluating ongoing construction defects, insurance claims, and getting the property stabilized and income-producing.
Procida provided dispute resolution with an operating partner. Serving essentially as the owner's development representative, Procida handled all pre-development work including completing budgets, reviewing permit approvals for construction and preparing financing loan submission packages for bank review. The firm also identified, vetted and engaged qualified and licensed general contractors, sales and leasing brokers, and property management firms, as well as leveraged contacts to engage local counsel, the company reports.
Procida Advisors was also engaged by the owner of a medical/office portfolio with underperforming assets in northern New Jersey, New York and Florida. Working on behalf of the borrower, a high profile, high net worth individual, the firm was tasked with negotiating with a special servicer to discuss the restructuring and modification of $100 million of existing debt. Procida looked to leverage extensive prior restructuring and advisory roles to amend the medical operating companies and increase net operating income.
In the last 90 days, a regional bank retained Procida Advisors to complete a competitive market analysis of several real estate loans located in the New York City metro market. Utilizing a rigorous process and procedures, the Procida team evaluated market feasibility, projected income and offered opinion of value. Procida continues to monitor ongoing performance of the loan portfolio.
Procida Advisors' senior team has extensive experience in areas including development management, restructuring, due diligence, crisis management, investment banking, and asset management and disposition. Furthermore, Procida provides general advisory services which included executive placement, human resources as well as "secret shopping" and asset review.
Last month, Procida Funding, LLC announced that the 100 Mile Fund, LLC, which it exclusively manages, achieved a net return to investors of 11.56% for 2019. Since the fund's inception in 2011, the Fund has achieved a net annual distribution of 12.8%.
Procida's 100 Mile Fund makes loans and other investments in real estate within 100 miles of its office in Englewood Cliffs. Since 1995, Procida's different funds have invested more than $3 billion.