On top of a 10% cut of every dollar of revenue, Epic Charter Schools is paying its for-profit management company millions more in taxpayer dollars every year for school expenditures that are never audited and which Epic claims are shielded from public scrutiny.
School officials now acknowledge payments for previous years totaled $50.6 million for something Epic calls the "Learning Fund." And based on a recent uptick in student enrollment, Epic's allocation for 2019-2020 alone could be $28 million.
For a full year, Epic has repeatedly denied the Tulsa World's request under the Oklahoma Open Records Act for itemized expenditure records from its Learning Fund.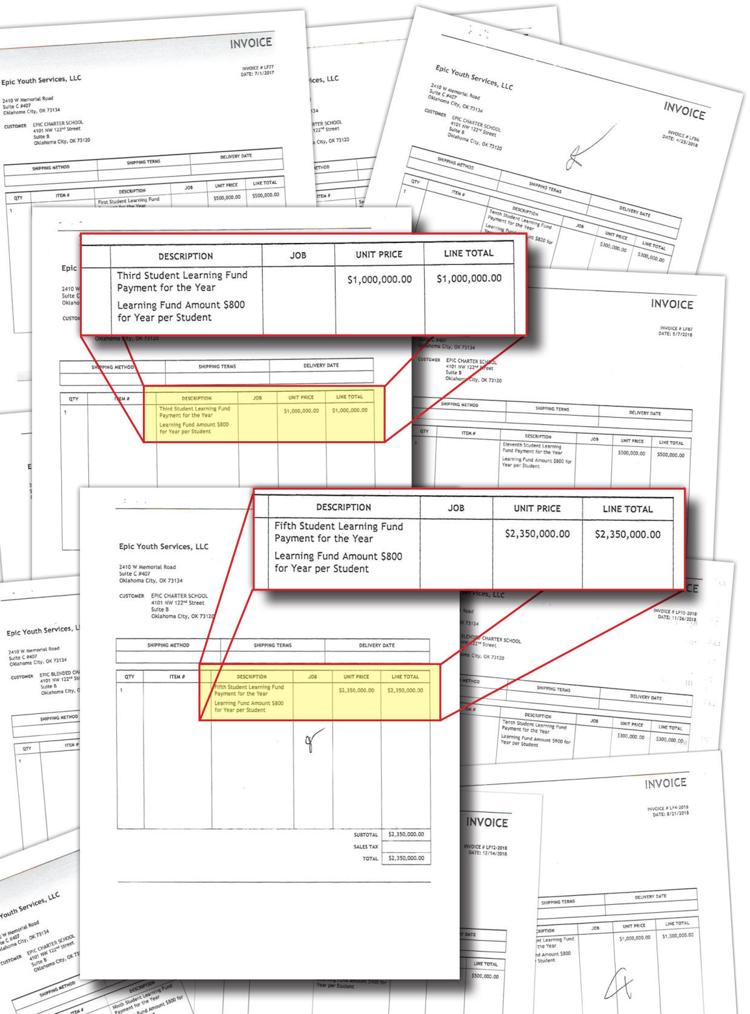 "Once the funds are paid to the management company, the dollars are no longer public funds and, therefore, the records of the expenditures of the learning fund dollars are not subject to the open records statute," Epic's attorney William Hickman wrote in the most recent denial letter.
But with the assistance of an attorney, the World did obtain other records that show the constant shifting of public dollars for the Learning Fund to Epic Youth Services, the private management company that law enforcement investigators say has made millionaires out of school co-founders David Chaney and Ben Harris.
These transfers began at a rate of about $120,000 each, 10 to 13 times per year, when Epic first began operating, for annual totals of $1.2 million to $1.7 million. But amid staggering student enrollment growth, these lump sum payments for the Learning Fund spiked as high as $3 million in the last few years, with invoices totaling $20.3 million for the 2018-19 academic year.
Ultimately, Epic released invoices for five of its eight past years of operation, which total more than $42 million, although at least one invoice was missing for one of those years.
That works out to an average of $865.80 per student, according to the state's official student enrollment figures.
If Epic had spent that average amount for its students counted by the state in the three years for which Epic did not provide invoices, the charter school could have expended about $52.7 million for the Learning Fund since 2011. An Epic spokeswoman said the actual total was $50.6 million, but she could not provide any additional documentation to show that.
The unique appeal of setting aside $1,000 in state funding per student has been one of the controversial online school's chief recruiting tools.
"At a traditional school, that 'per-pupil' funding would be used to cover the costs of things such as textbooks, necessary supplemental items, access to dedicated technology, physical education, athletics and even fine arts in many public schools," stated an Epic marketing video released in spring 2019 amid news that the school's student enrollment and financial practices are under investigation by state and federal law enforcement officials. "So, what's the difference in Epic using a Learning Fund for those same expenses? Well, we give parents and students choices."
How it works
Through the Learning Fund, each student enrolled by Oct. 1 at Epic's virtual charter school, called Epic One-on-One, has an account with a beginning balance of $1,000. Once any curriculum and technology costs are covered, those funds can be expended for books and materials ordered directly through the school or paid to outside vendors for extracurricular activities.
Records made public show that Epic Youth Services has billed $11.4 million for students in Epic's other school model, Blended Learning Centers, which offers residents of Oklahoma and Tulsa counties a blend of online and in-person instruction. But "Enrolling into the Learning Centers will take the full amount of the student's Learning Fund," according to Epic's website.
With approval from school employees, Epic One-on-One parents and students can choose from a catalog of 1,400 Learning Fund vendors currently.
Offered services run the gamut from typical public school opportunities such as art, music, tutoring and P.E. classes, to activities and services that are more commonly funded privately by parents.
These include horseback riding, professional photo headshots for pageants or modeling and acting gigs, summer camps, driver's education, martial arts, aircraft flight training, gymnastics, private soccer clubs and even full-time soccer and hockey academies.
One of the reasons Epic's model has been criticized is the various financial incentives the charter school offers not only to its employees, but also to its students for helping it expand.
Epic employs a common referral marketing strategy by offering families an additional $200 in their children's Learning Funds for each new student referral — with no limit.
"As many of you know, Epic grows as each family tells another family about the educational services we offer. It's all about 'word of mouth' at EPIC. So, when you share the love, Epic shares it right back," its website states.
Vendors wishing to obtain Learning Fund dollars sign a contract with the school, not the for-profit Epic Youth Services company, and are asked to sign an affidavit that states neither they nor their employees are registered sex offenders and/or have no felony convictions within the last 10 years.
Questions raised by law enforcement
Over the summer, investigators at the Oklahoma State Bureau of Investigation revealed in public court documents that the handling of Learning Fund expenditures is one of Epic's financial practices being scrutinized.
"Ben Harris and David Chaney enticed ghost students to enroll in Epic by offering each student an annual learning fund ranging from $800 to $1,000," stated an OSBI search warrant filed in July. "The parents of many of the homeschool students admitted they enrolled their children in Epic to receive the $800 learning fund without any intent to receive instruction from Epic."
In additional records filed in court in August, OSBI revealed its inquiry had expanded to include allegations of forgery by top executives at Epic and willful neglect by members of its independent governing board.
It was then that OSBI first publicly documented Epic's arrangement of shifting lump sums of state funding for the Learning Fund over to Epic Youth Services, the private management company, on top of the 10% cut of state and federal revenue the company receives.
One issue, the OSBI agent wrote, is that Epic was coding the transfer of funds as "instructional services" in the Oklahoma Cost Accounting System (OCAS), which all public schools must use to account for their use of public funds. And instructional services "must be a course supported by a teacher of record, a recorded grade and included on the transcript," the agent wrote.
Chaney and Brock were accused in that OSBI record of "knowingly and intentionally" using the Learning Fund to make fraudulent expenditures, concealing the fraudulent expenditures by disguising the payments as instructional services and falsifying corporate records, according to the court documents.
On Friday, State Auditor Cindy Byrd and an OSBI spokeswoman confirmed the state's investigations and forensic audit are ongoing.
What about accounting and transparency requirements?
Epic has repeatedly responded to news about the law enforcement investigations, as well as public criticism from lawmakers, by citing its clean audit reports from a "state-approved" auditor and by the Oklahoma State Department of Education.
"There is nothing secretive about the Learning Fund expenses," that Epic marketing video states. "All transactions are transparent and everything is audited annually just as all school expenses are audited. Some critics of Epic don't like the Learning Fund and we can't figure out why."
But Epic's routine, annual school audits, by a Cushing-based firm called CBEW Professional Group, all note "none of the activities of EYS (Epic Youth Services) is included in these financial statements."
And in denying the Tulsa World's request for public records that would show where all of the state funding allocated for Epic's Learning Fund has gone, the school's attorney William Hickman also acknowledged that fact.
Hickman defended the school's denial of the records request by stating no one at the state Department of Education or Epic One-on-One's sponsor, the Statewide Virtual Charter School Board, scrutinizes those expenditures either.
"The state department of education, the statewide virtual charter school board, and auditors have not treated the learning fund expenditures as public funds," he said. "Simply stated, Epic, like all public schools, is audited each year for all public funds, and the learning fund expenditure records requested by your client have not been a part of these audits because those funds are not public dollars."
State education officials said Epic and all other virtual charter schools will be subject to a new level of detail in reporting their expenditures from now on because of a new state law.
"Upon passage of House Bill 1395 last year, the (state Department of Education) promptly began steps for implementation, including setting new OCAS codes for charter management organizations, and provided direction to the virtual schools as to how expenditures to these organizations should be coded," said Brad Clark, general counsel at the state Education Department, whose wife is Epic's school board clerk.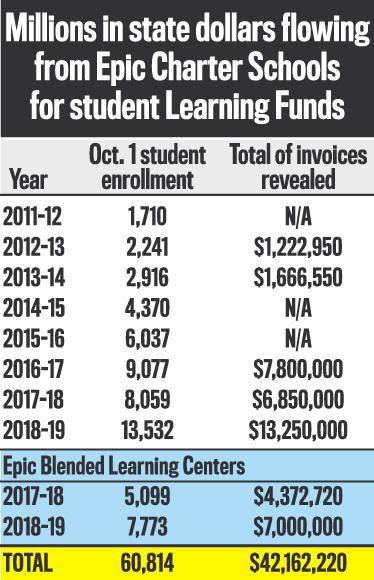 "Specific to Epic, the OSDE has been in recent communication with the school about its use of OCAS and corresponding coding of expenditures, including those for instructional services, extracurricular activities and technology. For example, on December 20, 2019, the (education department) sent Epic a list of questions relating to its reported expenditures and OCAS coding of same for Fiscal Year 2019 and has been in recent communication with the school about its self-ascribed 'Learning Fund.' "
The author of House Bill 1395 said she is following up this session with a new bill, called the Virtual Charter School Transparency and Reform Act, because she thinks more should be done.
"We did not have appropriate coding before House Bill 1395, so I do hope this is a giant step in the right direction to bring the transparency we all want in any area of government," said Rep. Sheila Dills, R-Tulsa. "I firmly believe any entity receiving public dollars should be held to the same level of transparency. I think the attorney general's opinions are clear on those records that deal with public dollars — and if they're not public, they should be."
Are Epic's Learning Fund expenditures private?
The Open Records Act defines a public record, in part, as "all documents under the authority of, or coming into the custody, control or possession of public officials, public bodies or their representatives in connection with the transaction of public business, the expenditure of public funds or the administering of public property."
A "frequently asked questions" section on Epic's website states that Learning Fund expenditures are subject to the approval of the school.
And multiple Epic parents have shown the Tulsa World their children's Learning Fund accounts, which include itemized expenditure details and the various school employees who approved them.
Previously, Epic's website directed that Learning Fund vendor invoices be submitted through its parent portal, which is password protected and includes access to a child's grades and Learning Fund account.
When the World discovered that Epic had apparently updated its vendor invoice submission process, the World's attorney went back to Epic and asked that it release those records because they would appear to show at least part of where Epic is directing its Learning Fund dollars.
Epic's attorney Hickman responded on Thursday that the school had located 24,000 such emails that contain invoices and vendor statements, but they would be required to black out student names from the records before releasing them, at great expense.
"Based on the volume of records and the detailed redaction work that would be necessary, your request will cause serious disruption to the organization. My client estimates the cost to fulfill your request to be $9,529," Hickman wrote.
In September, the Tulsa World offered to come and visually inspect public records in custody of the school, as provided for in the Oklahoma Open Records Act, but school officials deferred to their attorney's handling of the matter.
The executive director of Epic One-on-One's sponsor said she herself went to Epic's offices in 2019 and reviewed computer records there showing how students are using the dollars and how much vendors are being paid.
"We were looking at the Learning Fund process because it's an aspect of Epic that is unique and it was a topic being discussed," said Rebecca Wilkinson, executive director of the Statewide Virtual Charter School Board. "I was looking to see if students had access to those funds, if they were being used as described, if there was more than one student in a family how those funds were being distributed."
Asked for her impressions, Wilkinson said all of the individual student Learning Fund records she observed looked to be "in order," with the costs of curriculum and technology needs deducted before payments to vendors for various activities.

Vendor qualifications
One former Epic teacher said her short stint at the state's biggest virtual charter school left her troubled about the potential for misuse of Learning Funds and unqualified — or worse — vendors.
"What type of screening takes place to approve these vendors?" said Angie Wren, a teacher with 23 years' experience who has returned to Purcell Public Schools. "As a certified teacher and coach in Oklahoma, I am required to have an OSBI background check, completion of Care and Prevention of Athletic Injuries, along with mandatory annual training on concussion protocol, heat exhaustion and sudden cardiac arrest. I also have to follow district communication policies in place to protect students from any predatory cellphone use by staff members."
Asked whether Epic does criminal background checks on Learning Fund vendors, Assistant Superintendent of Communications Shelly Hickman indicated no.
"We are not required to do so. Criminal background checks can only be done on people, not companies, which is why the affidavit process has been used," Shelly Hickman said. "Epic is one of the few large public schools that has never had an allegation of sexual abuse in its entire operating history, so what we do must be working."
Since Epic would not release any details about which of its 1,400 vendors had been paid or how much, the World contacted a sampling of ones offering services not common to traditional public schools.
In doing so, the Tulsa World discovered that a photographer offering Epic students photo headshots was the subject of news stories by every major outlet in Oklahoma City after his February 2018 arrest on a complaint of rape by instrumentation.
An Oklahoma City Police spokesman provided a copy of the report, which was made by a model who said she had worked with the photographer professionally for four months before she was sexually assaulted that afternoon. The World is not naming the man because police said the local district attorney's office ultimately declined to file charges in the case.
Contacted about his arrest, the Epic-approved vendor said, "No, I was never charged with anything. If a parent had any question, I would have no problems speaking on it. Even if Epic didn't want me as a vendor, I would have no problem with that."
The man said he had been an approved vendor at Epic for two or three years, but he's never served a student despite numerous calls.
"The last inquiry I had, she was east of Tulsa, like in Grove, so that didn't quite work out (because it would require too much travel)," he said. "I'm still listed on there and I still look forward to working with students either in person or virtually."
Epic did not respond when asked if the school was previously aware of the arrest. But Shelly Hickman said such a circumstance could result in the removal of an Epic vendor from their list and noted that the school has no invoices on file from that particular photographer.
"The allegations you refer to are about 2 years old. We have not removed this vendor from our list because we try hard not to penalize individuals and businesses for allegations that have yet to culminate into charges, let alone convictions," Shelly Hickman said. "If a family chooses to use this vendor, we intend to inform them of the public allegations so that they may do their own due diligence."
Vendor services, prohibitions
Epic has a new rule against Epic parents serving as vendors but offers an out for those who have obtained an employer identification number from the Internal Revenue Service.
Tulsa-based HeARTsong Creative openly bills itself as an Epic parent-owned Learning Fund vendor in promoting its theater arts and play-writing classes for area students in a social media group for Epic parents.
Ginny Sain said she and her co-owner sister, Anna-Maria Lane, both homeschool their children, and her sister's children are enrolled at Epic. They were unaware of any rule against parents being vendors, but none of their own children participates in their classes.
"I don't know. All I can say about that is we are a legitimate business, we have an IRS number," said Sain. "Maybe that (rule) is geared toward someone running things out of their home. No one has ever mentioned that to us."
HeARTsong Creative puts on after-school classes at a host of area schools, but specifically advertises that Epic students can attend sessions at Tulsa's Mayo Demonstration School and Zarrow International School and Collinsville's Herald Elementary.
Asked whether any parent had ever raised the issue of having to foot the $150 bill while Epic students attend with public school funding, Sain said it had never come up "because no one has ever taken us up on the offer."
"They tend to come to the homeschool class (held at a local community center)," she said of the 15 or so Epic students they typically serve. "We pay for hourly rentals at those schools. That's why we offer that at some schools and not others — the schools where we do not pay a fee, we don't invite students from outside."
An Epic spokeswoman said the school posted its new rule against parent vendors 18 months ago and that resulted in two vendors being "disqualified."
Some vendors contacted by the World, including a Tulsa-area woman offering baby/wedding registry services last year and the still-listed Destinations Executive Flight Center at Riverside Jones Airport, which offers aircraft flight training, did not respond to voicemails or emails.
Currently, 17 soccer clubs throughout the state, from Lawton to the Oklahoma City suburbs, Guthrie, Stillwater, and Grove, and across the Tulsa metro, are listed as Epic vendors.
For example, the Broken Arrow Soccer Club has published instructions on its website for how parents of Epic students can get their player registration fees, which range from $95-$115 for the spring 2020 season, refunded after the soccer club invoices and receives payment from Epic.
"Once BASC receives the reimbursement check from Epic, we will then refund the fees the parent originally paid to their (debit or credit) card on record," the website states.
Through the 2018-19 academic year, a Norman business called Stone Insurance Education, LLC, was listed as a vendor of "insurance licensing exam prep training."
The business manager there, who asked that her name not be published, confirmed they had a signed vendor contract on file and a single invoice for an Epic student from 2016.
"We provide a service to prepare people to take the Oklahoma insurance licensing exam. People are generally hired only if they have passed the licensing exam," she said. "It is not unusual for anyone 18 years or older to come and prep to take the exam."
The company's website lists course prices ranging from $190 to $260. Asked whether Epic would be billed the same amount for their student to participate as anyone else, she said: "We are a private provider. There is no discount for anyone. Our prices and fees are flat."
One vendor, Tulsa Soccer Academy, bills itself as "Oklahoma's only full-time soccer school" through a partnership whereby students enroll in Epic and split their time each day at Titan Sports and Performance Center between soccer training and online school.
The general manager at the academy's operator, Tulsa Soccer Club, said he was glad to answer questions about the unique partnership with Epic, which began in 2014.
"The rest of the world does this, soccer school. It probably hasn't grown as big as we'd hoped — we kind of fluctuate between 20 to 30 (students) — but we've got kids as young as 8, 9 years old to 16 years old. It is a pretty cool thing to be able to offer that," said Club Ambassador Eric Edwards.
Full-time tuition for Epic Charter Schools-enrolled students is listed on the Academy website at $3,650 for the current academic year.
Edwards said he was surprised this week to receive the first request from an Epic student wanting the club to become an approved vendor so they could invoice club team dues.
"A team's dues could be $150 to $200 a month and these (Epic) vouchers are around $1,000," said Edwards. "I'm going to look into it for him."
Oral Roberts University is listed as a vendor for summer swimming lessons, but spokeswoman Stephanie Hill declined to say how many Epic students have been served or what the costs were.
"Our administration believes this is information that should be obtained from the school and it is not our role to respond on behalf of anyone who lists us as a vendor," Hill said. "We don't want to get caught in something that has nothing to do with us."
What parents say
Broken Arrow resident Tasha Youngblood has two daughters enrolled at Epic and many questions about its Learning Fund practices.
For starters, she can't understand how Epic justifies charging students the same amount every year for the Chromebook laptop purchased their first year at the school.
And her daughter with autism receives such specialized instruction that she barely uses the online curriculum paid for out of the Learning Account "but they make us pay for one."
Youngblood also questions the purpose of a blanket $85 "processing fee" charged from every Epic student's Learning Fund each year.
With whatever remains, Youngblood uses the Learning Fund to take one daughter to a sewing class and the other to an art class for special needs students.
"That processing fee costs them both a class, at least, every year. Where's that money going?" she said. "Where's the laptop fee going every year? It's paid off. As a parent, I want to know where the money's going. Broken Arrow (Public Schools) tells you where all of their money goes, Epic should, too. I feel like the school should be held accountable."
If an $85 processing fee were assessed for every one of the 60,814 Epic students counted by the state between fall 2011 and fall 2018, that would equal nearly $5.2 million. If the fee were assessed only against the 47,942 students enrolled at Epic One-on-One, that's just over $4 million.
No public records were released to account for how much in processing fees had been debited from student accounts or spent. And there is no mention of such a fee anywhere in the EYS management contract.
Shelly Hickman, the Epic spokeswoman, said the funds cover "shared learning fund expenses that benefit all students, largely shipping expenses and enterprise-wide software licenses."
She added: "Not one penny of the $85 debit is kept by EYS."
Hickman initially claimed "this was approved by the board when the board approved the EYS management contract." But when pressed for documentation to show the arrangement exists in a contract, Hickman conceded.
"The processing fee is not in the contract nor does it need to be because the contract language clearly directs management of the Learning Fund to the (charter management organization)," she said. "The board is very much aware of the processing fee."
As for the annual laptop charge, Hickman said it is for "recurring costs of repair, replacement, support, warranty, and items that are not returned."
Joannie Reeves enrolled her middle school-age son in Epic for the entire 2018-19 school year while he was recovering from a spinal fusion surgery to correct a severe case of scoliosis.
She found out about Epic when she went to sign her son up for home study at Miami Public Schools.
"I wanted them to send his seventh-grade work home, but that's not what they offered," said Reeves. "A woman in the office said I should sign up for Epic and the principal's wife would even get a bonus because she's a principal at Epic."
Throughout her son Tommy's year at Epic, Reeves said she had deep concerns about one of the school's major expenses funded out of the Learning Fund — curriculum. Her son's experience and her research of Epic's other curriculum offerings left her with the belief that their choices are only appropriate for remedial learners or students needing credit recovery.
"Our government has condoned these people making a profit off kids getting a half-assed education," said Reeves. "There needs to be accountability. It is supplemental instruction at best," said Reeves.
Tommy Reeves said he was embarrassed by how unchallenging and juvenile his lessons were, showing journalists an online social studies lecture about the Middle East by an instructor in a safari hat being interrupted repeatedly by a cartoon camel defecating in the background.
"This is baby stuff," he said, shaking his head and walking away from the family computer.
Reeves showed off a receipt for hundreds of dollars she spent out of pocket on a full set of seventh-grade textbooks she felt were important to ensure her son remained on grade level. The Reeves have their own computer, so Tommy didn't need Epic to furnish him one with the Learning Fund, which was allocated at $900 per child last year.
"They didn't tell me we could use that on books or extracurricular classes until they called wanting me to enroll him for another year," she said. "His curriculum cost $67. When I left, his Learning Fund was at $600 or $700, which they kept."
Reeves said her son's teacher at Epic put in a valiant effort, but the "one-on-one" time Epic advertises was usually limited to 10-15 minutes a week during sessions the teacher held for large groups of students at a public library.
"The State of Oklahoma — really I lay this at the feet of the Legislature — they're the ones that opened the door for crackpots to come in and sell this stuff for kids. Our kids have become a piggy bank for them," she said. "I am upset with the curriculum and I want to lay it at the appropriate people's feet. I don't want to come down on the teachers or anyone else at Epic trying to really do something. They could offer better than what they're offering."
Tommy spent the fall semester in a traditional public school in Oklahoma City, but violent episodes among other students led Reeves to enroll him in Oklahoma Virtual Charter Academy, another statewide virtual charter school.
"They gave us four boxes of books, a real curriculum and teachers are available to help him with his homework 24/7 unlike Epic, which puts everything off on the parents," Reeves said.
Staff writer Curtis Killman contributed to this story.
Tulsa World special report: Investigating Epic Charter Schools
OSBI investigating new allegations of forgery by Epic Charter Schools' co-founder and CFO, willful neglect by board members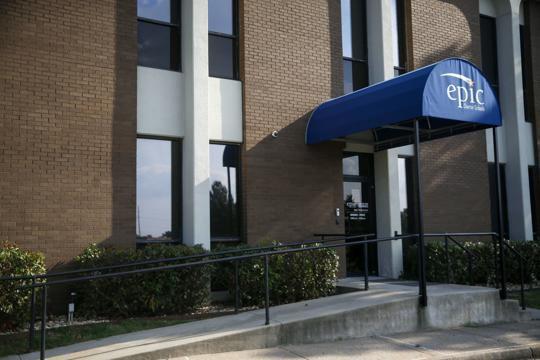 How does Epic Charter Schools stack up academically? Check out student proficiency test scores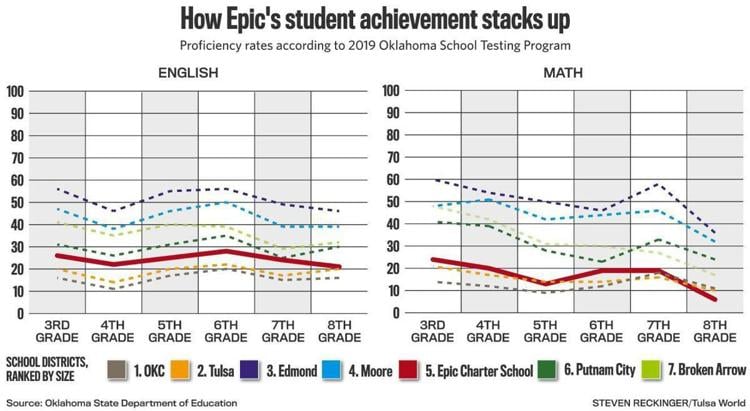 Epic Charter Schools' expansion into Texas in limbo amid new revelations about criminal investigation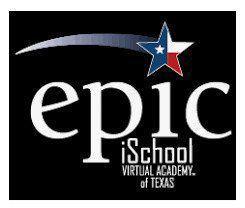 Tulsa lawmaker uses rarely invoked legal provision to attend closed-door meeting on Epic Charter Schools investigation, educators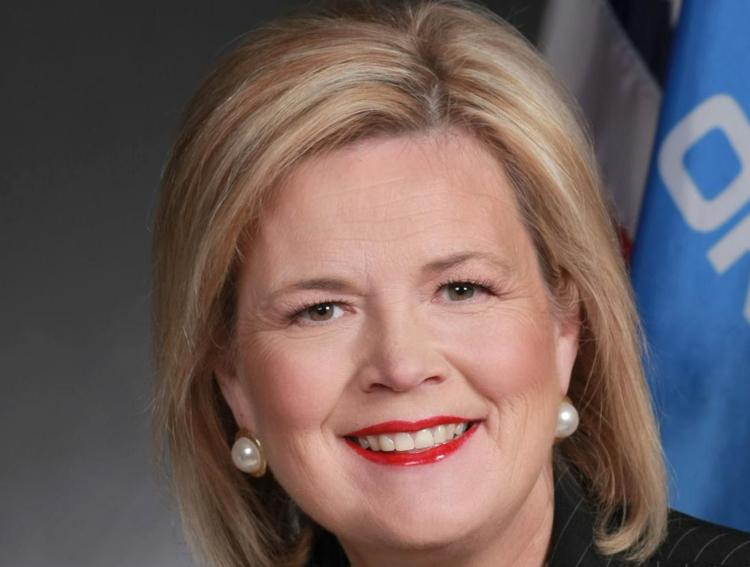 Swink school district facing forced consolidation says Epic leader offered a rescue: 'I'm in pretty good with Joy'
New records reveal Epic Charter Schools' sponsor was in touch with state auditor for months before scandal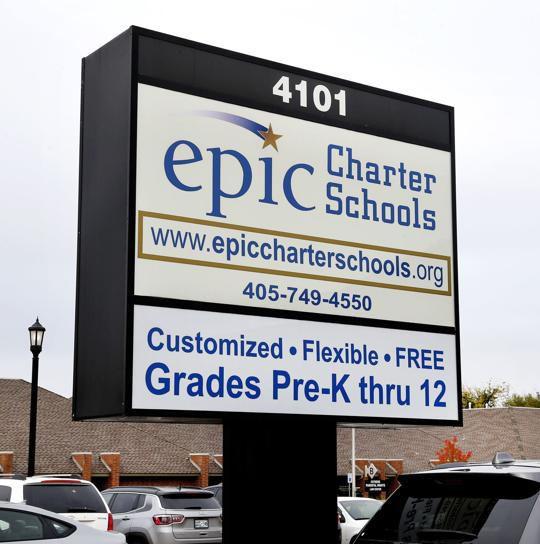 Governor requests state audit of Epic Charter Schools; school's sponsor already in touch with state auditor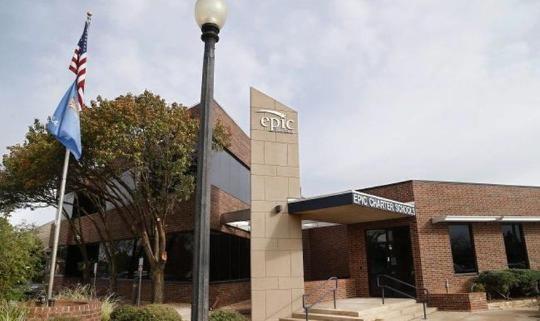 Records show FBI has also been looking into Epic Charter Schools, along with federal education investigators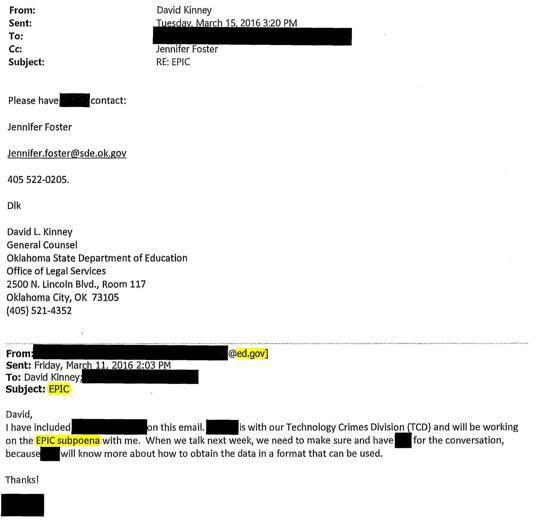 State superintendent reacts to Epic Charter Schools investigation; online school official claims innocence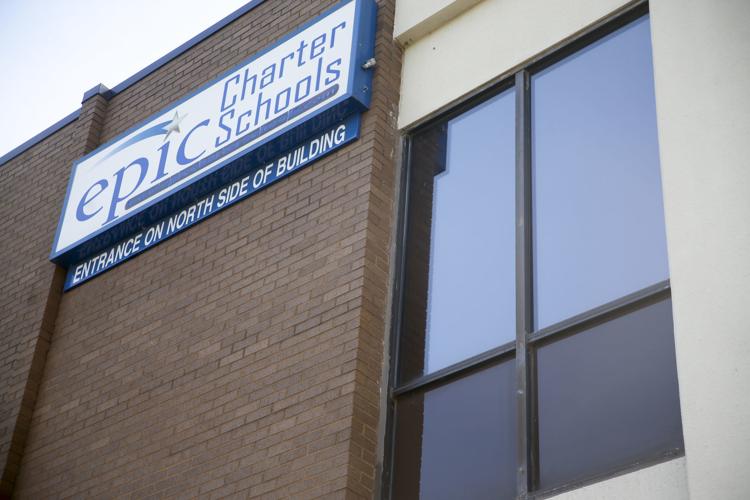 State senator raises new questions about Epic Charter Schools and oversight by Oklahoma State Department of Education
Leadership change at Oklahoma's largest virtual charter school likely necessitated by new transparency, conflict of interest law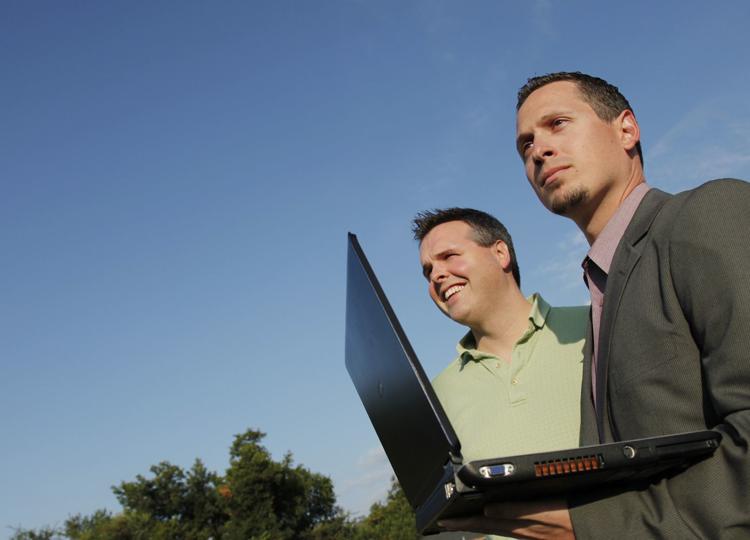 State Senate passes new transparency reporting requirements for virtual charter schools; bill headed to Gov. Stitt next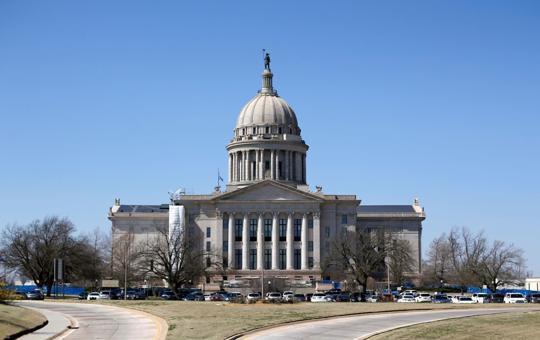 State education officials deny clearing Epic Charter Schools in investigation, despite school's new claims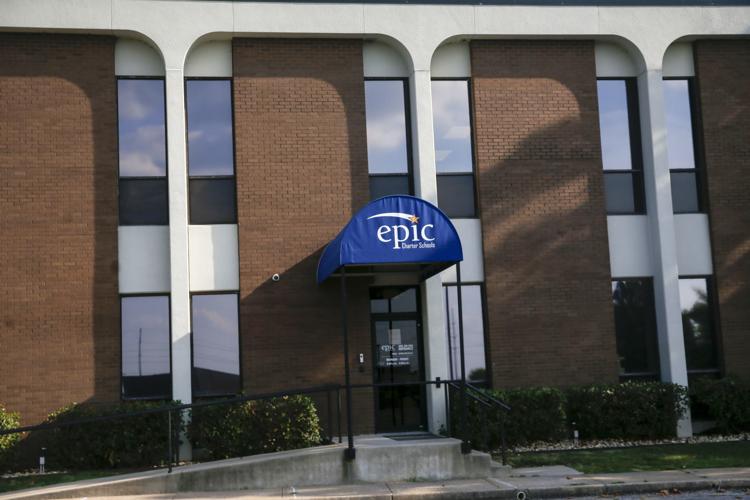 Epic Charter Schools, school reform and funding needs on the minds of Tulsa Republicans at Friday event with State Superintendent Joy Hofmeister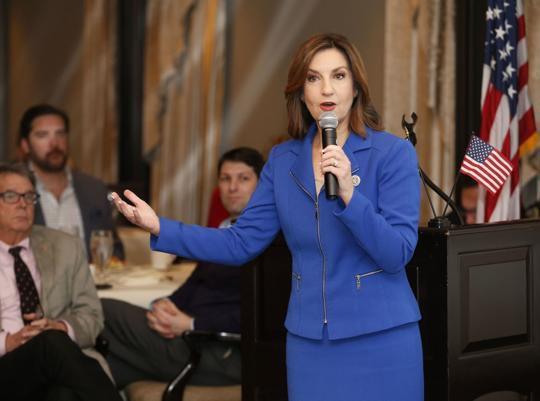 New transparency reporting requirements for virtual charter schools advance to state Senate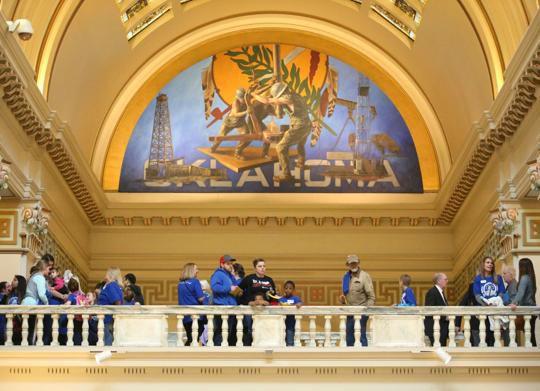 Parents, students pack Capitol to tell lawmakers about 'the array of reasons to choose Epic'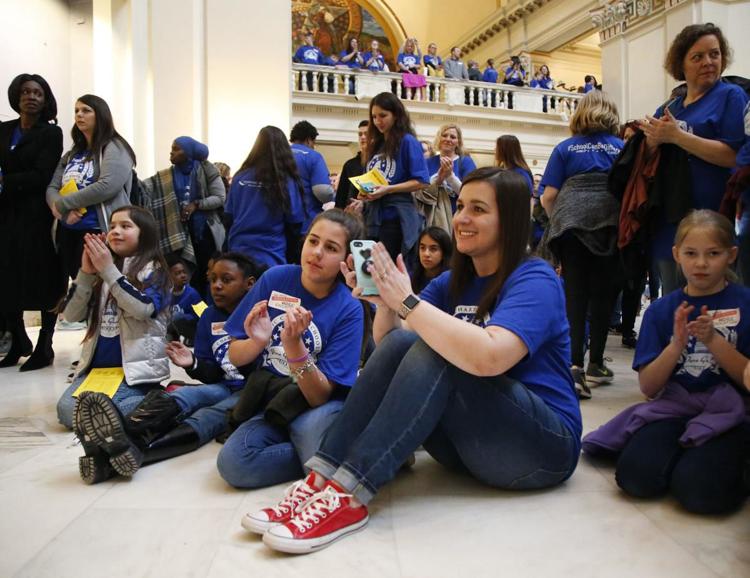 15 people with ties to Epic Charter donated $180,000 to 78 candidates for state office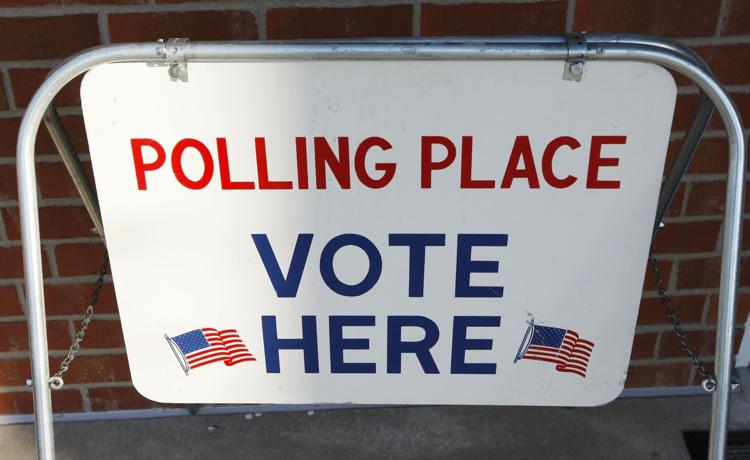 Epic Charter Schools under investigation by state, federal law enforcement agencies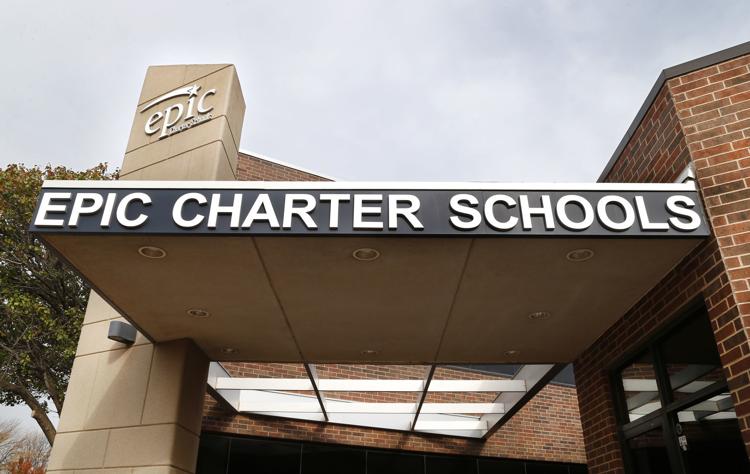 A study in contrasts: Most Tulsa County districts lose students while virtual numbers soar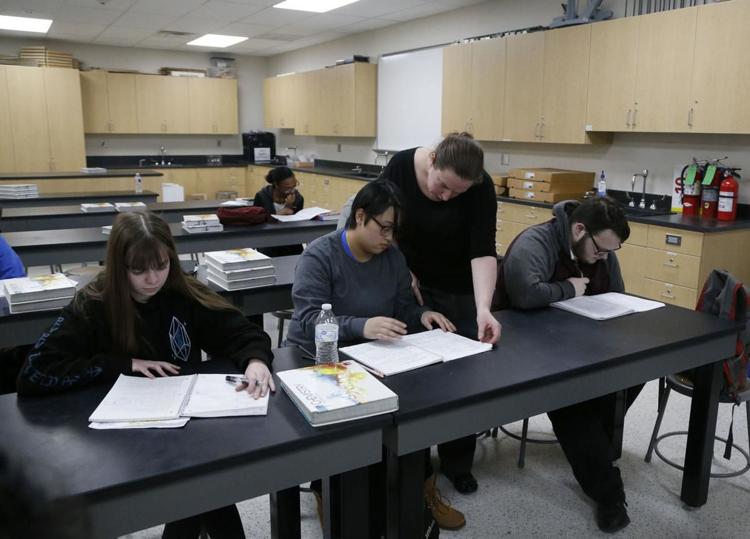 496 Tulsa Public Schools students left for EPIC virtual school since August. TPS to lawmakers: Regulation is needed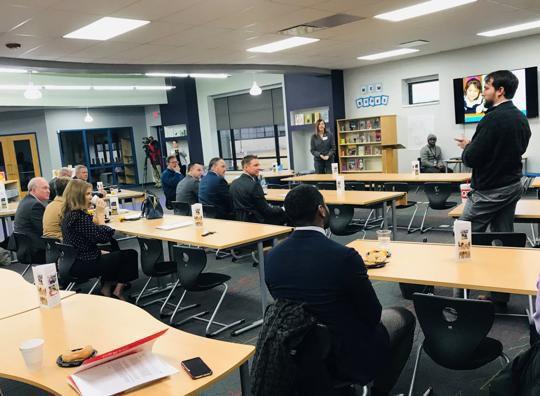 Skyrocketing student enrollment nets Epic Charter Schools nearly $39 million more in midyear adjustments to state funding for public schools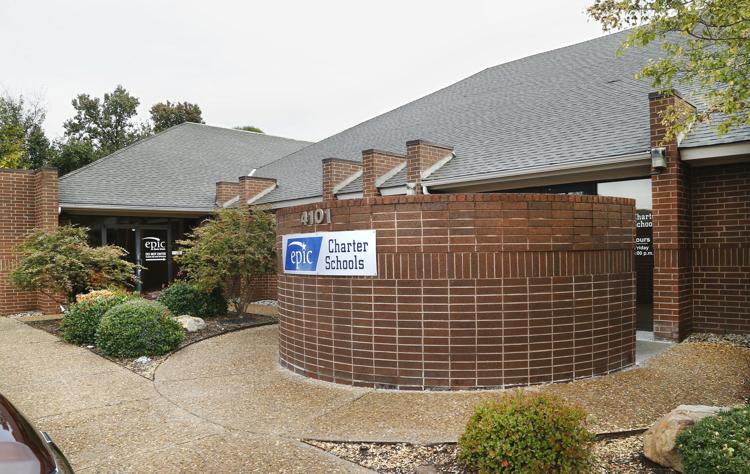 Epic Charter Schools promoting itself with multimillion-dollar advertising campaign, plus $9,000 per month shopping mall playground sponsorships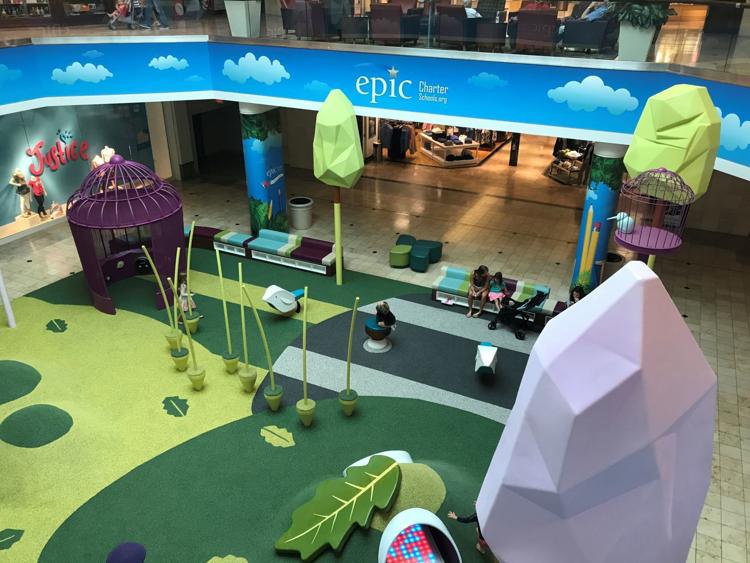 Lawmakers accuse Epic of intimidation attempt with defamation lawsuit against state senator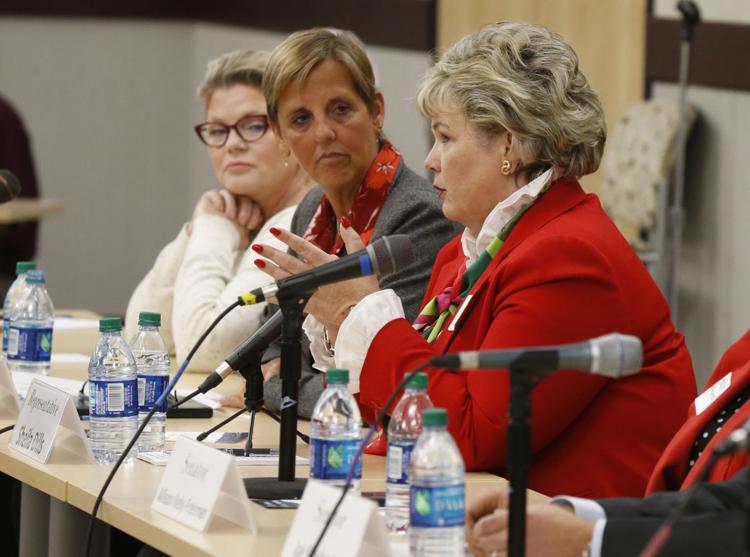 Oklahoma Watch: Epic parents sue, arguing dual enrollment in charter and private schools is legal
Epic Charter Schools sues state senator who questioned student attendance and funding, accusing him of slander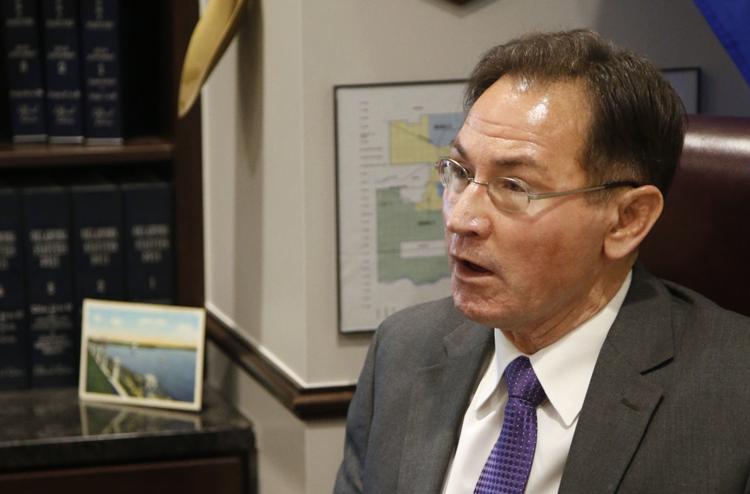 July 2019: Joy Hofmeister on Epic Charter Schools scandal
Journalism worth your time and money