Bond Brand Loyalty Buys Customer Specialist rDialogue
February 20 2020
Customer experience and loyalty management company Bond Brand Loyalty has acquired US customer marketing and insights firm rDialogue for an undisclosed sum.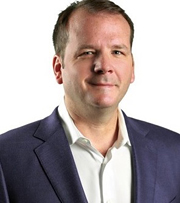 Headquartered in Atlanta with additional offices in Denver and New York, rDialogue provides data-driven insights and customer relationship strategies for brands across various industry sectors including hospitality, financial services, retail, and pharma. According to Bond, the acquisition bolsters its own expertise in advisory services to help brands strengthen relationships and optimize the customer journey across all touchpoints.
Bond, which offers data science, technology and loyalty mechanics, says the deal to buy rDialogue is the first in a series of planned acquisitions, designed to accelerate the company's growth strategy and expanded offerings. Bob Macdonald (pictured), CEO of Bond, adds: 'We are excited about the merging of two great brands, as our businesses have great synergy and a strong cultural fit. The acquisition of rDialogue is consistent with Bond's long-term growth strategy to serve the market through innovative solutions, and to continue to lead by solving complex business challenges for global brands.'
Web sites: www.bondbrandloyalty.com and www.rdialogue.com .