Pixability Launches YouTube Brand Insight Solution
February 13 2020
In the US, video ad insights specialist Pixability has launched a solution called BrandTrack, to help marketers measure brand performance on YouTube, understand what is driving it and shift strategies to maximize results.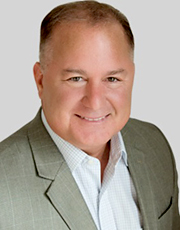 Pixability uses data science to optimize campaigns across YouTube and Connected TV (CTV). BrandTrack is a purpose-built interactive dashboard, developed to analyze and benchmark brands by vertical on YouTube, enabling marketers to track channel growth, estimated ad spend by competitors, sentiment towards their brand, 'top' videos by industry, and other key metrics. The tool also provides best practice metrics based on publishing tactics used in each specific industry.
BrandTrack is available as a stand-alone product and to users of PixabilityONE, the firm's video advertising platform. CEO David George (pictured) comments: 'YouTube is top of mind for marketers going into 2020, but the vast video space can make it hard to see what's working. With that in mind, we're proud to make this proprietary BrandTrack data available to our brand and agency customers to help them better maximize the business value they get out of their YouTube strategies'.
Web site: www.pixability.com .