Stellar Advisory Board to Steer Neuroscience Launch
June 11 2018
Automated consumer neuroscience platform MindProber has announced an advisory board including former ESOMAR President Dan Foreman, Kyenetec's AJ Johnson, Netquest's Joaquim Bretcha and GfK's Antonio Gomes – as it 'prepares to enter' the UK and US markets.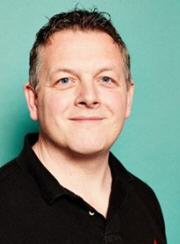 Investor and business advisor Paulo Santos completes the line-up. Santos has worked for more than two decades with Accenture helping with capital, knowledge and networking for clients in sectors including retail, consumer goods, health and pharma, and tourism.
MindProber is an automated platform allowing real-time collection and analysis of the biometric and declarative reactions of hundreds of people to media content, by distributing research-grade biometric sensors to panels of hundreds of people. The product of 'several years of academic research', it has been winning awards including the Insights Innovation Competition North America and the ASC/MRS Innovation Technology Breakthrough Award.
MindProber CEO Pedro Almeida says: 'We couldn't be more excited with the group of people we were able to bring around the table, [who] will help MindProber grow at this crucial moment for our company. This merely formalized an ongoing relation, as each of the advisors has been crucial in helping us achieve our world class technological platform and spreading the word about us'.
Foreman, who will also sit on MindProber's Board of Directors, has a portfolio of NED roles and a previous career including spells at FocusVision, Opinium, RI and Kimberly-Clark. He specializes in emerging technologies and developing markets, and current credits include Chairing automated research platform ZappiStore, as well as advising Voxpopme, Bakamo, Course5, Veylinx and Dalia Research. He holds a BSc in Psychology and Mathematics.
Johnson has more than twenty years' experience working in market research operations, technology and innovation. He is Executive Director and member of the Global Leadership Team at Kynetec, and worked previously in global leadership positions at Ipsos, BrainJuicer and GfK.
Bretcha is an Economist from the Universitat Autònoma de Barcelona (UAB) and holds a degree in Business from the IESE. An ESOMAR Council member for the past 7 years, he is also responsible for the International Business Unit at Netquest.
Gomes is a Managing Director at GfK, a lecturer at a number of business schools and a former President of the Portuguese Market Research Association.
Foreman says the company has 'achieved something unprecedented – the ability to conduct neuroscience, real-time biometric analysis, at medical grade, at scale and non-invasively. It's exciting to work with pioneering innovators like Pedro and the team and I look forward to supporting their growth'.
Web site: www.mindproberlabs.com .
All articles 2006-19 written and edited by Mel Crowther and/or Nick Thomas.