Risk off markets are supporting both CHF and yen, with the latter making its mark overnight. 
Bulls will seek a continuation to prior support while the bears will target a break to prior 2018 resistance.
Bullish target at prior support, awaiting 4-hr confirmation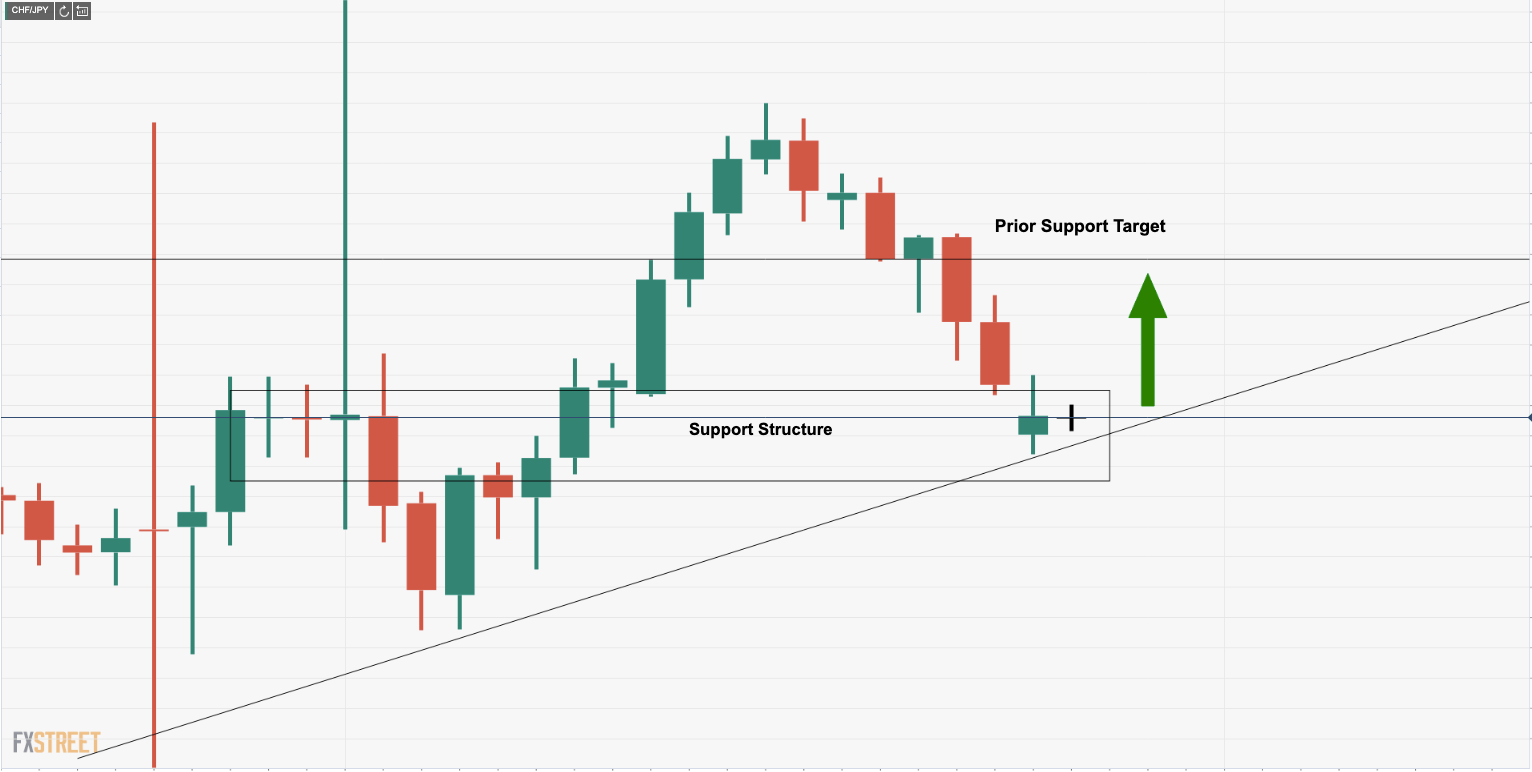 The weekly chart offers downside structure target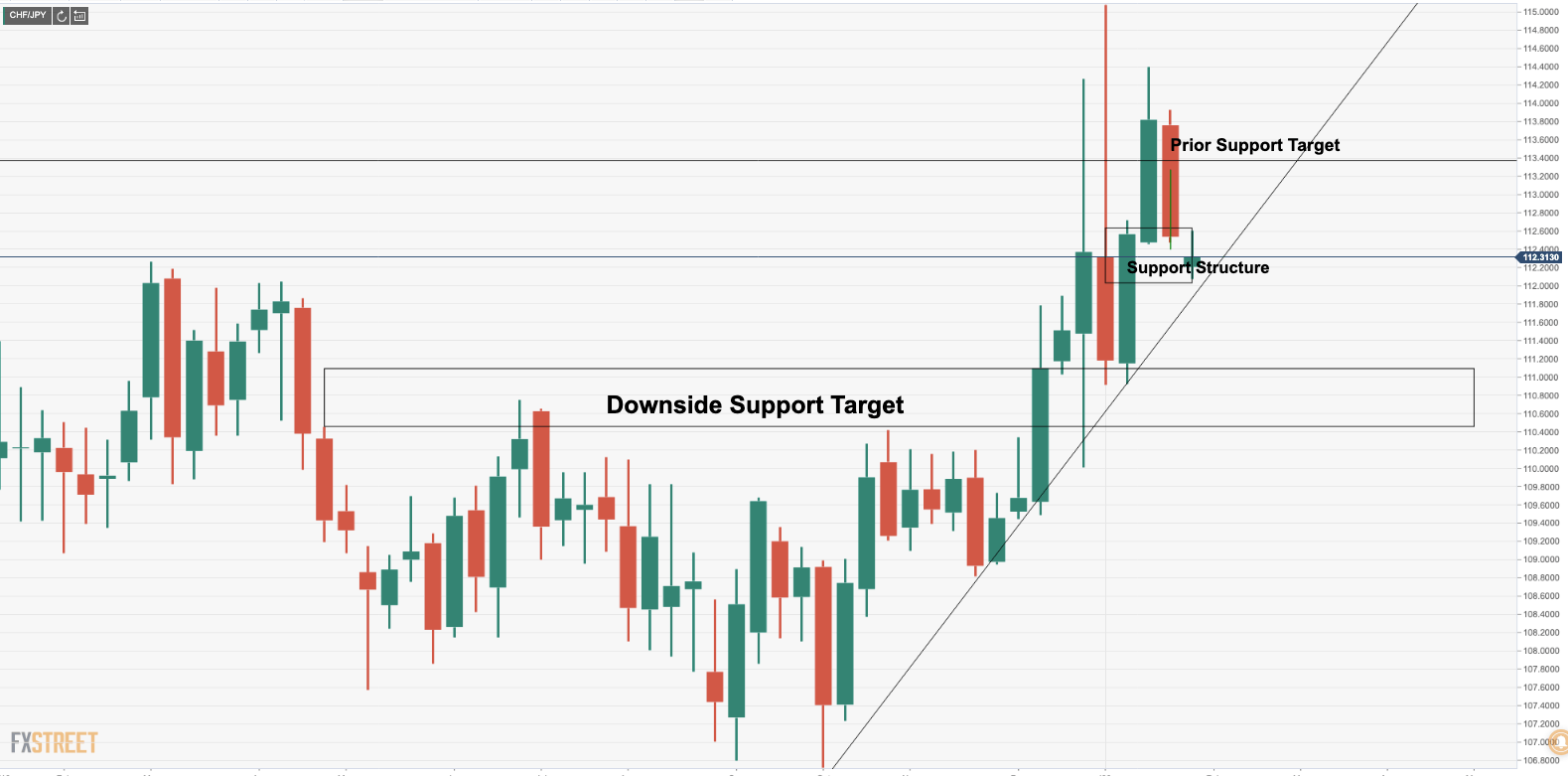 The markets are thwarted with risk-off danger, so it is interesting to see which of the two usual suspects is under the most demand on a spot FX basis. As we can see, the yen is catching a bid and is down to test the prior resistance of the prior impulse. A break here opens risk to the 2019 August to December resistance. However, if this is just a healthy correction, we can expect the pair to continue on to test the prior support as indicated in the daily chart.  
Risk-off markets