LOUISVILLE, Ky. (WDRB) — Kentucky transportation planners are weighing four routes for a proposed Louisville bypass between I-71 in Oldham County and I-65 in Bullitt County, with costs expected to reach as high as $1.24 billion.
Maps and documents obtained by WDRB News show the alternatives under review include roads between 34 and 49 miles that would cut through largely rural counties east of the Gene Snyder Freeway. The least expensive route: $625 million.
State lawmakers approved the $1.9 million study for the "regional connector" in 2018. A final report was expected last fall, but it now is planned for March, according to the Kentucky Transportation Cabinet.
Politicians and government officials have mostly made up the focus groups offering input on the project, which has drawn criticism for its cost and potential impact on undeveloped land — and support for opening up areas to industry and new residents.
At one point, 15 corridors were being considered. The revised routes indicate that Jefferson County is no longer part of any plans, except for a sliver in the far southeastern edge where Jefferson and Spencer counties meet.
All of the four paths include sections of Shelby and Spencer.
Transportation Cabinet spokeswoman Stephanie Caros said the project team is evaluating all of the feedback from the focus group meetings before making a final recommendation. A "no-build" option that includes no new road is possible, she said. 
She also cautioned people who live in the counties being studied that more work will be done. 
"It's a very high-level planning study,"she said, "so all the alternatives you see on a map will be refined even more."
In all, she said, the various focus groups met nine times and expressed opinions that included opposition to the project.
"It was kind of a mixed bag," she said. "We had some really positive reactions. We had some folks saying, you know, this was not something they wanted to come through their area."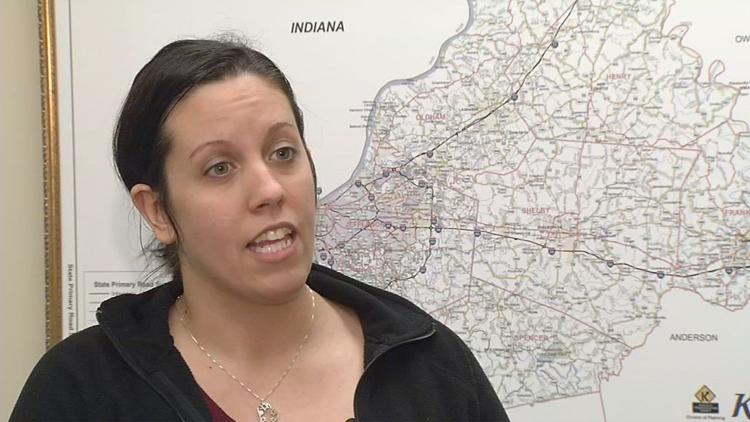 Brock Lisby, a Shelby County Fiscal Court magistrate who attended a recent meeting, said he's concerned that his county will bear the impact of transportation concerns in Oldham and Bullitt counties. 
He said Shelby isn't prepared for the strain on first responders from increased traffic and noted that distribution and logistics firms in Bullitt are likely to benefit most from new access to I-71 and markets to the north.
"We just hate to see Shelby County farmland destroyed to put an interstate in," he said.
Before his election defeat last November, former Kentucky Gov. Matt Bevin announced that the bypass would spare any land owned by Bernheim Arboretum and Research Forest in Bullitt County "due to initial screening and environmental concerns."
Forest officials had made the road study a focus of its "Bernheim Under Threat" campaign, which also opposes Louisville Gas & Electric's proposed natural gas pipeline. That line would cross conservation land Bernheim owns north of its main property off Ky. 245 in Clermont that's open to the public.
Bernheim conservation director Andrew Berry acknowledged that while no bypass routes would affect the forest or its holdings, one option would pass close by along Ky. 480 near the Cedar Grove area and essentially wall off a wildlife corridor forest officials are planning.
Berry said Bernheim wants the state to choose a path along Ky. 44 in Shepherdsville, ultimately connecting with Mount Washington before heading north.
"We are strongly encouraging that they go away from that route, that they protect Cedar Grove – the biological diversity there – but also the cultural integrity of Cedar Grove," he said.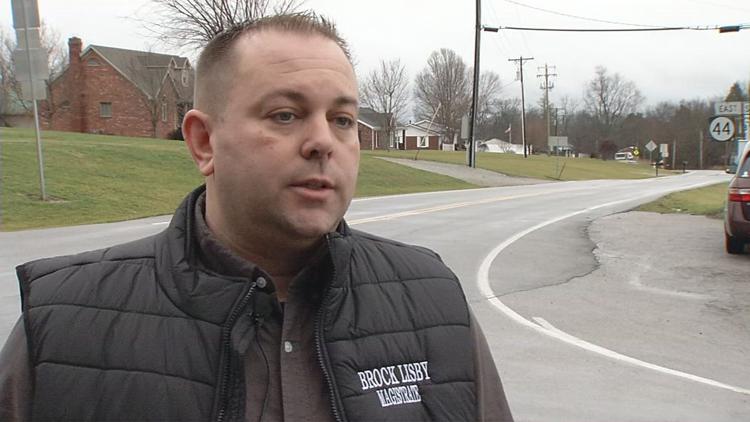 Last year, Bevin's Transportation Cabinet made the bypass a top priority for the 2020 Kentucky General Assembly. Lawmakers will consider a two-year road spending plan this winter; new Gov. Andy Beshear's administration will first submit its road proposal.
The cabinet has endorsed spending $5 million on "scoping" for a "transportation study" on the bypass. 
For now, the proposal is in its early stages and is likely decades away from completion. If Kentucky pursues a new bypass, it would trigger environmental studies and state and federal funding for land acquisition and construction.
Meanwhile, construction is expected to start this fall on I-Move Kentucky, which would add a lane to I-71 between the Snyder and Ky. 329 near Crestwood among other interstate work on the Snyder and the I-64/Snyder interchange. The widening project is expected to cost $180 million.
Reach reporter Marcus Green at 502-585-0825, [email protected], on Twitter or on Facebook. Copyright 2020 WDRB Media. All rights reserved.