Michaud Returns to PRS IN VIVO as Behavioral Qual Head
January 21 2020
Matt Michaud has rejoined global shopper insights agency PRS IN VIVO as Senior Vice President, Head of Behavioral Qualitative, based in London as part of the Innovation Team.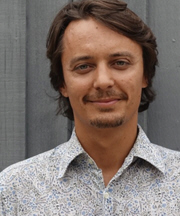 PRS IN VIVO was created in January 2016 through a merger, after acquisition by the BVA Group. Michaud (pictured) rejoins the company with a background that spans consumer research, branding, design strategy and innovation. He began his career as an international qualitative researcher at Flamingo, specializing in ethnographic techniques and creative; and then in 2009 he joined PRS IN VIVO to build the company's European qualitative business. After this, he moved to global brand design consultancy, Elmwood, as 'Global Brand Provocation Director', before joining innovation consultancy Brand Genetics as Director of Insight & Innovation. Most recently, Michaud has been an independent consultant with a focus on research, design, branding and innovation.
Chief Innovation Officer Emilie Boutes Eberly comments: 'As we expand our broad suite of services in behavioral qualitative research, Matt's diverse and unique background will be a critical asset for PRS IN VIVO. He is passionate about helping brands do a better job embedding understanding of consumer behavior into every facet of their innovation processes, in order to create better products and more effective shopper marketing'.
Web site: www.prs-invivo.com .