Study Points to Lack of Senior Women Execs in MR
September 6 2019
Sample provider P2Sample has partnered with not-for-profit organization Women in Research (WIRe), to launch a study which evaluates the percentage of women in MR executive roles. Across 133 firms analysed, only a third (36%) of exec roles were occupied by women.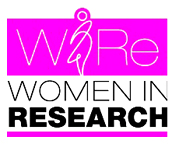 The 'Women Executives in Market Research' study was authored by P2Sample Chief Revenue Officer Jonathan (JD) Deitch and examines the executive structure of a broad cross-section of market research companies. Findings revealed in a white paper indicate that women remain 'significantly underrepresented' across nearly every executive function. In 112 companies in the study with a CEO, just 24 women held the role (13%), while just a quarter (26%) of Presidents are women. This compares with 89% of HR execs and 48% of marketing execs who are female. Of the 68 companies with a Chief Technology Officer / Chief Information Officer role, just three are female ( 4%), and just over a third (37%) of researchers are women.
The paper concludes with recommendations for action in the form of explicit recruitment objectives, visible measures of accountability, and internal and external engagement with stakeholders. Deitch, who serves as a WIRe mentor, WIRe Advisory Board Member and was a past recipient of the WIRe Diversity Champion Award, comments: 'I felt that this paper was an important exercise in unveiling if we, as an industry, are putting our money where our mouths are when it comes to diversity on executive teams. As the study reveals, we have a long way to go toward equal representation for women in leadership roles, something that I believe is vital for the future success of our industry'.
Data from the paper will be presented in part at the ESOMAR Congress during WIRe's Best Places to Work Award ceremony and lunch on 10th September. A copy of the study can be accessed at: https://cdn2.hubspot.net/hubfs/2759897/eBooks/Women%20Executives%20in%20MRX.pdf .
Web sites: www.p2sample.com and www.womeninresearch.org .
All articles 2006-19 written and edited by Mel Crowther and/or Nick Thomas.