ESOMAR Welcomes EU Text / Data Mining Exemption
February 26 2019
Global MR association ESOMAR has welcomed news of a preliminary agreement by EU bodies on a new copyright directive which includes exemptions for text and data mining (TDM).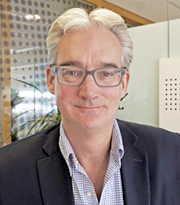 The European Parliament's Legal Affairs committee joined EU member states in passing the agreement.
When the reform was first proposed, the Commission suggested the exemption be limited to academic institutions, without consideration for the role of commercial organisations conducting research and developing new techniques such as artificial intelligence (AI) used for analysing large amounts of data. ESOMAR says that while much of the debate has focused on the rights of publishers when using and sharing content online, the data, research and insights sector was concerned about the impact copyright legislation could have on emerging passive research techniques such as social media listening.
ESOMAR has been working closely with partners united in the European Alliance for Research Excellence to achieve this outcome, and says the new exemption reinforces legal certainty for data, research and insights professionals. The final text for the TDM exemption now requires all EU member states to allow TDM for all research actors regardless of their funding sources, creating legal certainty for organisations focused on understanding consumer behaviour and attitudes online through data analytics.
Finn Raben (pictured), Director General at ESOMAR, comments: 'Content sourced using text and data mining potentially benefits from copyright protections, creating real operational concerns for researchers who faced the prospect of having to approach thousands of users individually for additional copyright approvals. This potentially severely impacted online research projects undertaken for the benefit of governments, businesses, non-profits and the general public. Based on the agreement struck, such uncertainty is now removed by legislators across the EU'.
Web site: www.esomar.com .
All articles 2006-19 written and edited by Mel Crowther and/or Nick Thomas.