The $579-billion Texas-based factor investor responds to apparent DFA RIA allocations to ETFs and rampant fee compression across the board.
Brooke's Note: Trading commissions in the RIA business are now zero. Can asset-management fees be far behind? One debating point against such a low common denominator afflicting asset managers is a firm like DFA that pretty much competes without cutting fees. It's even satisfied to run a near $600-billion product arsenal on an old-fashioned mutual fund chassis. It can be done! But not all fellow managers are using the example of DFA to boost morale. DFA's allergic reaction to fee reductions gives cover to the funds that compete with it — directly or indirectly. But DFA is coming into 2020 with an aw-shucks across-the-board price chop as it slots in a former high-level BlackRock executive in its COO seat. That chop and hire sequence of events is bound to send some chills through other asset managers. ETF makers might also choke on lunch as they read accompanying DFA comments. DFA executives are offering no assurances that they might develop a long restrained hankering for a presence in the green fields of exchange traded funds.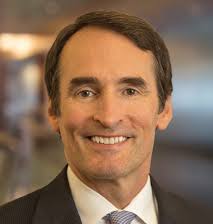 Dimensional Fund Advisors, a bastion against market pressures for decades, is finally succumbing to frenzied industry price-cutting, signalling a potential sea change in the way it does business, including opening the door–even if just a sacrilegious crack–to introducing ETFs. 
"I think the most significant thing with these cuts is that DFA doesn't do this very often. The fact that they're reducing fees at all is newsworthy," says Chicago-based Mornigstar analyst Dan Sotiroff. 
"They haven't done much of this over the past few years, and it's most likely fee pressure from competitors that's causing them to act."
That said, competitors will take cold comfort that DFA is willing to join in the knife fight of fee chopping, sources were quick to add.
In typical fashion, Dave Butler co-CEO of the Austin, Texas-based manager of $579 billion played down the significance of the changes at his 38 year-old firm in a statement.
Harbinger cuts
"We evaluate expense ratios and management fees for every fund on an ongoing basis and look to make adjustments where appropriate," he said. "We have made previous reductions to US Fund management fees or expense caps in 2015, 2017, and 2019," he noted. 
The difference this time is that DFA cut funds formerly immune from consideration — namely international funds that operate in foreign markets where inefficiencies are easier to come by and take advantage of. The firm has 10 of its 13 offices outside the United States.
The fact that Butler pulled back the curtain on DFA's business is also noteworthy. For years, it has kept itself below the radar with minimal advertising, few contacts with the media and even a reputation for being hard to get. An investor can't buy DFA funds without a financial advisor as a go-between and the firm. See: Dimensional Fund Advisors still has low RIA acceptance rate and stunning growth
But it also limits RIA intermediaries to ones that pledge to trade minimally and adhere to a long-term strategy of asset allocation. Part of that reticence extends to fund analysts and reporters who gain little access to the firm
However, DFA, warm but terse in its PR practices, agreed to answer questions from RIABiz for this article, in the works before the price cuts were made official.
"We take a long-term view and consider a number of factors, including industry trends, when reviewing fees and making adjustments," says DFA spokesman Alex Stockham. 
The reason the firm likely reacted is because of the pressure on every basis point of fees, says Sotiroff, who follows the company.
"We've asked them about their expense ratios. I think the real harm is we've got access to these super cheap ETFs and this mutual fund is still charging 30- to 50-basis-points."
DFA is noncommittal about ETFs, but Stockham says the funds, which trade like stocks, are very much on his firm's radar. The US mutual fund industry $17.7 trillion in total net assets. But ETFs are where the growth is, up about 10-fold in assets to $4.5 trillion since 2005. 
"While Dimensional does not currently offer ETFs, we continuously monitor the investment landscape to ensure that we consider investment vehicles that may make sense for our clients.
"We do sub-advise a series of ETFs for John Hancock Investments in the US, Manulife in Canada and Samsung in South Korea," he adds. See: How DFA is putting its John Hancock on the ETFs category
Dropping barriers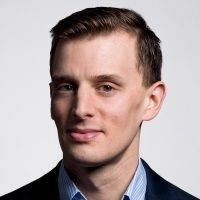 The company's price rollback is led by a staggering 80% cut in  its U.S. large-company mutual fund fee. It will drop in February from 20 basis points to 12 basis points. Prices will drop an average of  8% across a total of 77 mutual funds an asset-weighted basis.
Alex Potts, chairman, advisor services at Loring Ward, a $50-billion-plus TAMP in San Jose, Calif. and St. Louis, Mo. is excited about the fee cuts. 
"I think the overall fund market has been coming down, and while DFA was normally a lower-priced provider, their fees were starting to look more 'regular.'   This reduction will definitely help then stay on the lower side for sure."
DFA's strength has always been its unique go-to-market proposition.
Smart beta
The company was founded in 1981 by  David G. Booth and Rex Sinquefield, both graduates of the University of Chicago's School of Business.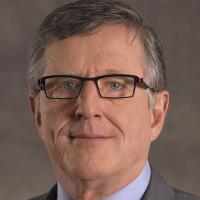 Booth is a disciple of University of Chicago Professor Eugene Fama who authored an efficient markets hypothesis that forms the basis of smart beta investing. 
It gained prominence in the '70s and '80s in academic circles and overturned the previous assumption that returns were related to volatility, according to economic references.
Smart beta came to represent a series of rules used to assemble mutual fund portfolios that were essentially passive but produced higher returns over time by adjusting them with smart beta filters.
"Research has shown that securities offering higher expected returns share certain characteristics, which we call dimensions.
"To be considered a dimension, these characteristics must be sensible, persistent over time, pervasive across markets, and cost-effective to capture," the company says on its website. 
Dimensional now manages more than $579 billion in assets, most of which is steered by hand-vetted financial advisors, according to Forbes. 
Booth ceded his co-CEO job in February 2017 to Butler who presides with co-CEO Gerard O'Reilly.  
Beating benchmarks
The keys to its business model are investors who hold the funds for long time periods.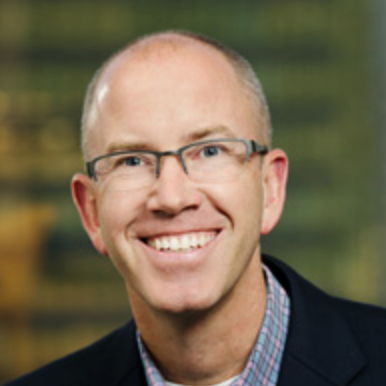 DFA  has assured that by keeping its mutual funds behind a wall. Only institutions, hand-picked RIAs and 401(k) programs are allowed to buy them.  RIAs are almost like franchises. They go to DFA schools and the company monitors them. 
That loyalty is not based on nothing. Only 17% of equity and fixed income funds that were around in 1999 outperformed their respective benchmarks 20 years later. Over the same period, 85% of Dimensional's equity and fixed income funds beat their benchmarks, the company boasts.
"Their value appears to be well worth it over the long-run.  Remember, they built the first asset classes (not indexes) which constantly express that asset class attribute all year round, not just at reconstitution time," says Potts. 
DFA has been able to hold the line on fees over the years because its business model involves far fewer trades. It's other strength was its academic approach to the market. But now a number of firms offer "smart beta" funds and ETFs.
To get smart beta, RIAs don't have to go to DFA, and its mutual funds are no longer the cheapest, according to an industry observer.  
RIAs are not going away, but more and more of them, maybe, used 95% DFA funds 10 years ago, and now it's more like 60%. They're not getting rid of DFA, but as they grow, they're not growing with DFA. They're looking at ETFs and other smart beta companies.  
 In total, smart beta funds hit $880 billion in total cumulative assets earlier (April) in 2019, up from $616 billion in 2016, an increase of near 50%.
DFA 2.0
A more visceral threat to the company's business model comes from within.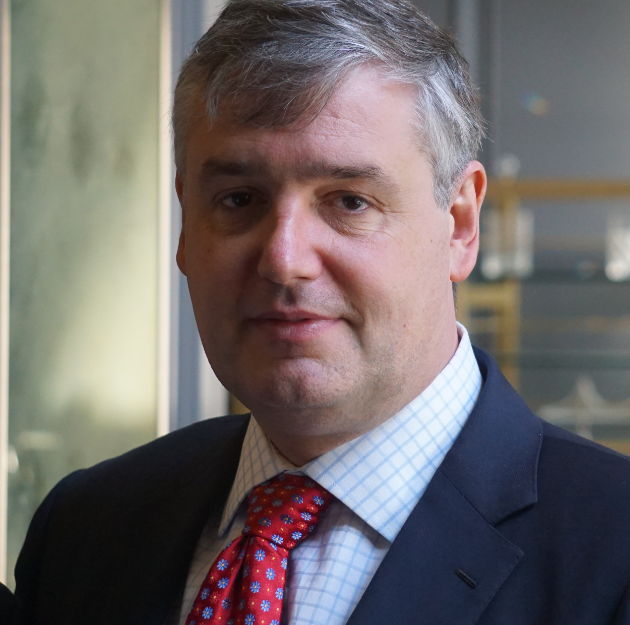 Last June, former DFA co-CEO Eduardo Repetto joined Los Angeles-based startup, Avantis, a unit within $170-billion AUM American Century. See: Months after being assigned a new co-CEO, Eduardo Repetto is out at Dimensional Fund Advisors
Avantis has since launched 10 funds including five ETFs. Five mutual funds carry the same strategies as its five ETFs and also share the same costs.
Repetto, 52, has made it clear he's looking to create DFA 2.0 – which will have the features that DFA steers away from such as ETFs to advisors and a more liberal approach to trading. See:  Former DFA CEO, Eduardo Repetto is starting a DFA 2.0 with big differences; it'll sell ETFs, avoid pure indexes and trade on factors year round 
DFA has also been bolstering its executive ranks. Topping the list of hires is Lisa Dallmer, a former high-level executive from BlackRock, which owns the popular iShares, the largest manufacturer of ETFs with its $6.28 trillion in assets.
Dallmer is now serving as the firm's new chief operating officer. Dallmer also served as vice president of startup Archipelago, which was acquired by the New York Stock Exchange. She's also served as a strategic advisor to CEOs on fintech solutions. 
Striking a balance
One of her key projects will be building technology solutions with third parties such as DFA's program to work with Betterment, Stockham says.
The company announced earlier that DFA's funds are now available through Betterment for Advisors. Betterment (and RBC) rush to exploit a fissure that opened between Dimensional Fund Advisors and the asset custodians who serve its 3,000-plus RIAs
"With her experience and background, Lisa will be involved with many projects and initiatives that are currently underway and the ones that are planned," Stockham says.
"As examples of those projects in motion, there is the firm's investment in virtual studios to deliver content to clients helping them make better business and investment decisions, as well as continuing to build technology solutions with third parties, such as the recent announcement with Betterment,"
One thing is clear, as the ETF price-war continues, pressure mounts on DFA, putting them on the defense to explain why they charge more, Sotiroff says.
"Ultimately they're trying to strike a balance between what they provide and how much they charge,' says Sotiroff.
"Dimensional's strategies are different from index funds in that they can be more flexible with their trading, which can be an advantage from time to time.
"They also steer their funds toward stocks with higher long-term expected returns (lower valuations, smaller market caps, and higher profitability). So, they aren't just providing high-fee indexes at the end of the day," he explains.
He adds: "How big the advantage will be remains to be seen. It's something we're questioning but it's difficult to precisely answer."
Managing risk
Advisors still believe in DFA, Potts says. He says the system the company crafted nearly 30 years ago is finally being validated. 
"Seriously, they were really the only asset class provider to enable a firm to truly implement Modern Portfolio Theory.
"When the results are good, or bad, we know why (systematically) which is super important.  When we engineer portfolios for a risk-adjusted return, the last thing you want is a manager making bets within the asset classes held," Potts says.
In plain English, what often happens with other managers is a small-cap fund suddenly morphs into a mid-cap fund. And, a value fund changes into a growth fund.
These changes may seem mundane, but Potts says the risk changes dramatically for the clients. And, if managers aren't sensitive to these nuances then clients can get harmful results. 
"…These examples happen all too frequently.  This messes up the risk and return for the entire allocation when the individual pieces can drift too far. 
Indexes, by reconstituting infrequently, run into this problem a lot. DFA was really the only game in town for years and our long-term clients were lucky beneficiaries of the thinking," he says.
Fee games
Despite the deep dive RIAs are willing to do under the hood of DFA's investment strategy – fees can become a fiduciary hurdle, says Dennis Gallant, an analyst with Aite Group.
"One wonders how long it'll be before zero trading will show up for mutual funds," Gallant says. "It creates conflict.
"The question becomes how can you choose one fund if it costs more money than another. No matter what, there's going to be more economic squeeze in the industry."
DFA fees are still 90% cheaper than all of the funds in its categories. So, it has cheap fees in the grand scheme of things, but its fees get clobbered in certain instances.
For instance, DFA's emerging markets core equity fund is currently 52 basis points, more than three times the fees of Vanguard's comparable fund at 12 basis points. But in February that fee will be 47 basis points. 
The average expense for the emerging markets category is actually more than two times higher than DFA at 134 basis points.
Avants' ETF emerging markets equity fund is 33 basis points, and it's the same cost for the emerging markets equity mutual fund.  The company's U.S. equity ETF and U.S. equity mutual funds also both cost 15 basis points.
 "A lot of advisors find a lot of value in using DFA. Advisors want a solution that is reasonable and delivers the confidence they want for their portfolios. As long as advisors feel there is value, they do not have the heavy scrutiny on fees," Gallant says. 
However, in addition to its own fees, it's also more costly for advisors to trade DFA funds. 
Juggling costs
Fidelity spokeswoman Rachel Shaffer says the cost for a round trip for DFA funds is now $60, down from $80 a few years ago.  
TD Ameritrade allows advisors to buy and sell the funds at a round trip of less than $20 – $9.99 each way.  See: DFA and TD Ameritrade strike 'strategic' deal with the potential to shift RIA custody power axis.
It's hard to know what will happen when Charles Schwab merges with TD Ameritrade. Walt Bettinger sugarcoats nothing to TD Ameritrade RIAs about re-papering or technology and he calls 'modest' the importance of RIA revenues to Schwab
There's no question that DFA will "weather the storm," Gallant says.  "The trading costs are minimal to advisors." 
While those dollar amounts aren't gigantic enough to move the needle for RIAs, Sotiroff concedes the daily news about the tantalizingly zero-costs to trade ETFs won't make it easier for DFA. "It's in the headlines every day, and that doesn't help them out."
TD Ameritrade spokesman Joe Giannone says his firm is operating "business as usual" until the merger is finalized in the second half of 2020. He said at that time, the integration process will take 18- to 36-months. 
It's unclear how Schwab will react to DFA funds, but Potts is hopeful that Schwab continues to support the platform. 
Schwab fatigue
"I think Schwab is tired of doing sub-transfer agency for firms at zero costs.  I think funds that pay them for that service should survive… But, their fund service has been super helpful and innovative. Personally, I hope they do continue to support that platform." See: Betterment (and RBC) rush to exploit a fissure that opened between Dimensional Fund Advisors and the asset custodians who serve its 3,000-plus RIAs
Still, the trading fees aren't as important to advisors who hold on to DFA funds for years, says Sotiroff.
"When advisors are using DFA, they're putting people in the funds for years or even decades. Mutual fund fees are negligible when you think about the amount of money advisors are managing. It may cost them a few hundred dollars in trades on an annual basis and that's pretty negligible," Sotiroff says. 
Potts is looking forward to more changes from DFA and new products in the coming years.
"I think DFA is probably looking at other vehicles to deliver their management all the while expressing their value. Maybe separate accounts, maybe an ETF on top of their fund complex could all be viable answers.  All are great ways to diversify inexpensively," he says.