Melanie Courtright is New Insights Association CEO
December 6 2019
US professional body The Insights Association has named former Dynata EVP Melanie Courtright as its Chief Executive Officer, beginning January 1st and succeeding David Almy.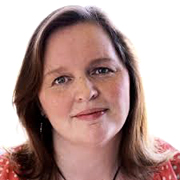 In her most recent role at Dynata, Coutright (pictured) was EVP, Research Science & Data Strategy. Almy served as CEO of the Marketing Research Association (MRA) from 2010 to 2017 when he oversaw its merger with CASRO in 2016-17 to form the Insights Association. He announced in August that he would be leaving his role at the end of the year to spend more time with his family.
Courtright joined Research Now at the beginning of 2012 as VP of Research Services, after eleven years at contact center operator NOVO 1 and spells at AOL subsidiary DMS Research and uSamp. She was promoted to SVP of Client Services for the Americas and then in 2015 to EVP of Global Client Services. After Research Now merged with SSI in October 2017 to form what was later rebranded as Dynata, she was put in charge of a new Data Strategy function in an expanded role as EVP, Research Science and Data Strategy.
Courtright serves on the executive board of the University of Georgia's MRII Education program, is active Women in Research (WIRe) and was previously President of IA's Southwest Chapter and a US representative for ESOMAR. She says of her latest move: 'I am truly honored and grateful to the IA Board for the opportunity to lead this incredible organization. The Insights Association is a critical part of the U.S. research industry's success and crucial to its continued contributions to global economic growth. I'm thrilled to work with the talented and creative professionals across our community in this new capacity and eager to help forge a path forward with a new generation of methods, technologies and standards that protect and grow our market'.
David Rothstein, IA Board Chairman and CEO of RTi Research, comments: 'I couldn't be more pleased to welcome Melanie as our next CEO. Her depth of industry knowledge, which includes a global perspective and keen understanding of the regulatory environment, combined with proven leadership ability and the high regard of her peers are all factors that will contribute to Melanie's success. Her progressive vision is exactly what we need at this point in our industry's evolution and we're thrilled to have her lead the association'.
Web site: www.insightsassociation.org .