Delvinia Buys CRIS and Invests in PersonaPanels
December 3 2019
Canadian data collection firm Delvinia has agreed to acquire interview automation specialist CRIS (Conversational Research Insight System) for an undisclosed sum; and has become a key investor in PersonaPanels.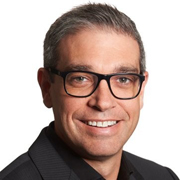 Founded in 1998, the Delvinia Group of companies includes a portfolio of digital businesses, including the AskingCanadians and AskingAmericans data collection firms; Delvinia Custom Solutions; and Methodify. The last of these provides a series of packaged and proprietary methods combining feedback tools, real-time reporting features and sample, including access to members of two online research panels.
CRIS uses AI and machine learning to conduct one-to-one chat based interviews at scale, and its co-founders Laura Craig and Luis Carreiro will continue to lead its development as they take on new roles within Delvinia's Client Success team. In 2018, CRIS was integrated into Methodify, and the firms already share customers.
Additionally, Delvinia has invested an undisclosed sum in PersonaPanels, which uses machine intelligence to test clients' product, advertising, or disaster mitigation strategy ideas on modeled consumers, known as Personas. The deal gives Delvinia exclusive rights to represent PersonaPanels in Canada, while Methodify will become its exclusive global distribution platform.
Steve Mast (pictured), President & Chief Innovation Officer of Delvinia, comments: 'This is a pivotal time for the market research industry, where we have the opportunity to usher in the next technology-powered wave of consumer insights. That's why we're making it a priority to invest in and cultivate growth drivers like CRIS and PersonaPanels, two companies that are truly bolstering research capabilities to connect with people through rapidly advancing technologies'.
Web sites: www.delvinia.com , www.crisbot.com and https://personapanels.com .