MrWeb 21 YEARS FEATURE: Ask, Listen and Observe
September 20 2019
Continuing our month-long focus on Online Communities, Andy Buckley, Head of Client Solutions at Join the Dots / InSites Consulting argues that communities need to 'step up their game' by giving clients access to a much wider range of methodologies and tools. Includes 3 case study summaries.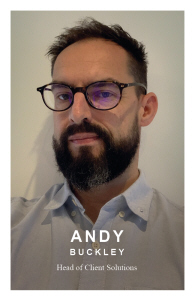 Since their inception in 2005, online communities have continually adapted against a landscape of technological, economic and social change. Firstly they survived the Great Recession by meeting the need for faster and cheaper insights, then continued to ride the wave of technological and social changes brought about by the evolution of social media and the 4G network. Today, the political and economic uncertainties around Brexit present the research industry with new challenges, but we remain confident that online communities have a bright future if they can continue to bring the consumer voice to the heart of organisational decision-making.
To achieve this, they need to retain two key ingredients of their success; an opted-in sample of well profiled and engaged people, and a retainer contract with the client which the agency supports with a dedicated account team. But communities also need to step up their game in terms of giving clients access to a much wider range of methodologies and tools in order to take advantage of the new waves of technology and social change. At Join the Dots | InSites Consulting, we're achieving this in three distinct ways: by asking better questions, listening to organic online conversations and observing people's behaviour, often in combination on a single brief. Here are some examples:
Ask. Asking questions is the bread and butter of our industry, but we need to change how we ask questions of the digital generation, by integrating contemporary research techniques that mimic how people interact in a non-research world. Whilst long-form question types like diaries and discussions play an important role in insight generation, new tools like chatbots deliver a fun, fast and familiar interface, with additional AI features allowing real-time, intelligent prompts and response. We ask people to swipe, tweet and communicate in emoji, affording higher levels of participation and insight than ever before. These new asking techniques turn the mundane into the magical…

Case: Broadband provider Plusnet asked us to understand people's experience and views of Internet routers. Our approach combined a survey, quick polls and an online discussion using Scout, our Instagram-like tool which allows photo, video and web content uploads. Being a user-friendly, familiar and engaging tool, the Plusnatter community used Scout to deliver a rich multimedia feed of router locations in their homes; from the uber-organised to the downright dangerous. We know that asking traditional questions is vital in research, but we also know that a picture paints a thousand words. Using a non-traditional asking method like Scout on this project gave Plusnet a window into customers' homes like never before.
Listen. The tools and outputs of digital listening have now come of age. Our own social intelligence approach combines organic social data with primary research and cultural context. This enables us to capture organic conversations at scale, explore further and validate using primary, and understand the bigger picture using our cultural contextual techniques. Qual at quant scale is the new mantra. When traditional 'asking' techniques alone don't suffice, adding social data into the mix helps us to understand people better than they understand themselves…

Case: A global confectionery manufacturer wanted to understand declining sales for one of its lines in Australia. We know that people can find it difficult to articulate why they buy or don't buy a specific brand, so as well as using their consumer insight community, we designed a listening approach to tap into online conversations about the brand, competitors and wider chocolate category. We reviewed Google search trends and qualitatively analysed posts on Twitter, Instagram and online forums/blogs to understand what people thought of the brand and competitors, what broader trends were impacting on chocolate purchase (e.g. sustainability and healthy eating), as well as reviewing how well the brand and competitors were engaging people on social media channels. This digital listening approach provided clear recommendations around marketing, digital communications and product development.
Observe. Now more than ever before we have both the ability and the need to observe human behaviour to help answer those more immersive, strategic briefs. Video-based research captures insights that asking questions alone cannot. It also provides clients with impactful, undeniable evidence of authentic consumer behaviour and enables them to activate the insights.

Case: Alcoholic beverages company Diageo wanted to understand the changing commercial and cultural landscape across key markets in Africa. Tapping into the technology already available, we observed the behaviour of people under 35 in Ghana, Nigeria, Kenya, Ethiopia and Cameroon, using a mobile community called The Umoja Club. Within this private space, we observed commercial and cultural change in these cities through multimedia capture, including photo, video and online content. The Umoja Club was a huge success for the Diageo team in Africa, as it overcame previous challenges faced in conducting slow and poor quality research in a rapidly changing market.
Online communities are the ideal research vehicle to embrace the new methods, thinking and technology that's being invested into the research industry. They provide clients with flexible, immediate access to an interested and interesting network of consumers who are eager to share their opinion; so if the insights from a social intelligence piece require a quick, simple but robust validation a community can deliver that. Equally, if the next brief requires a more immersive approach, we can leverage the close relationships we've built with people on the community to let us look through the window into their lives, feelings and behaviour.
With clients under more pressure than ever before to deliver faster, high quality insights within increasingly tight budgets and resources, communities are ideally placed to deliver this 'holy trinity of research'. And by embracing a wider variety of methods, communities can drive even greater value in helping clients to understand people.
Andy Buckley

Andy Buckley has over 25 years' experience working in market research agencies, including ORC and Harris Interactive. With over 10 years' experience in online communities, he built multiple iterations of a community platform and a suite of mobile-first research tools for Join the Dots. Now Head of Client Solutions at Join the Dots I InSites Consulting, Andy develops new innovations and research solutions for the next generation of online communities.
A seasoned presenter to large audiences and conferences, Andy is also a published author in the ESOMAR Market Research Handbook, 5th Edition.
Other 21 YEARS / Online Communities content now available (read and download the full supplement here):
Interview Excerpts: Isaac Rogers, CEO at 20|20 Research

www.mrweb.com/drno/news28620.htm
Being Customer Centric, Not Just Talking About It. Verve Executive Director Paul Lawson casts an expert eye over the many great uses of a community panel

www.mrweb.com/drno/news28638.htm
ITV's Village Voice

Hannah Downs, Head of Insight at UK agency ResearchBods, explains how the firm uses a community to help British broadcasting group ITV get closer to viewers.

www.mrweb.com/drno/news28644.htm
A View from the Outside

Communities aren't just for insight. Richard Millington of FeverBee, who has helped build them for everyone from Apple to Lego to the UN, helps define where we sit in the bigger picture

www.mrweb.com/drno/news28650.htm
Interview Excerpts: Samsung's David Garcia Pawley

… on work-life and other kinds of balance; the extremes of 'agile'; working on communities with Verve; backing up insights; and why brands should 'get out more'

www.mrweb.com/drno/news28656.htm.
Interview: Kristof De Wulf

InSites Consulting's co-founder and CEO on the acquisition of Join the Dots, the company's plans and the future for online communities more broadly.

www.mrweb.com/drno/news28716.htm.
Lean Communities, smooth pit stops: 20|20's Julia Eisenberg and Isaac Rogers

The rise of the 'smaller, more tactical insights community', and the need to get that 'pit lane' running smoothly.

www.mrweb.com/drno/news28757.htm.
All articles 2006-19 written and edited by Mel Crowther and/or Nick Thomas.