Acxiom Launches Segmentation and Location-Based Tools
November 26 2019
Data firm Acxiom has launched a dual-segmentation system called Personicx Prime, which provides individual consumer insights for different members of a household. In addition, the company has rolled out two location-based services: Geospatial Audience Insights and Acxiom Market Signals.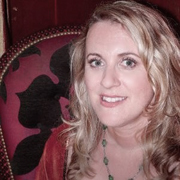 Personicx breaks down the US population into lifestyle stages based on consumer characteristics. The new Personicx Prime provides a syndicated segmentation system offering dual-cluster assignment capabilities at both the individual and household level: the firm says this gives marketers insights to engage different consumers within a single household in relevant ways.
The other two new services use location-based technology to help marketers build unique audience segments. Geospatial Audience Insights has been developed to uncover deeper insights about customers likely to visit a store in a locally defined area, while Acxiom Market Signals enables brands to reach and engage high-value customers and prospects based on in-market indicators.
Karen Caulfield (pictured), SVP, Global Data Products, says the three services were designed with end-consumers in mind, 'giving marketers the tools to better connect and interact with their customers in meaningful and relevant ways, while being as efficient as possible with marketing spend'. She adds: 'These three new product offerings mark the continued expansion of our data portfolio to meet the evolving needs of marketers'.
Web site: www.acxiom.com .