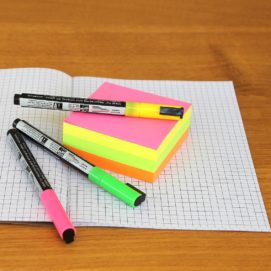 In association with Verizon Media.
In this exclusive interview with ExchangeWire, Mick Loizou (pictured below), senior director, product marketing, international at Verizon Media, discusses the benefits of a implementing native advertising strategy, how such approaches can be tailored, and upcoming technologies set to bolster native capabilities.
What are the primary advantages to implementing a native advertising strategy?
When deployed effectively, a native ad strategy should add value to the consumer experience, rather than disrupt it. This ultimately is the end goal for us; to make the experience as seamless as possible for the user, it should be relevant, personalised and inspire trust. Put simply, native ads drive better engagement which leads to increased purchase intent. We've conducted our own research which shows that native ads drive increased brand affinity, with 26% of UK consumers more likely to recommend brands they've seen on native ads and 15% more likely to consider purchase from these brands when compared to traditional display. We are also increasingly seeing that consumers view some more traditional types of display ads as disruptive. In fact, 40% of 18-24 year olds are now using ad blockers on desktop in the UK (19% on mobile) which strengthens the argument for investing in a proper native ad strategy. The study showed that native ads deliver a superior online experience; the content looks more natural on the page on mobile, for example, which increases overall page engagement by 21%. It's evident that better customer experiences deliver greater brand impact and returns.
How has Verizon Media varied its native products across different brands and platforms? Are there approaches which provide consistent success, or is a more tailored programme required?
As a native advertising provider, we can help brands to place native ads strategically on websites such as Yahoo, HuffPost and TechCrunch as well as other premium third-party publishers through our native marketplace. These sites are trusted by consumers and brands alike, and combined with a range of adaptable ad formats to suit different needs, means each campaign can be bespoke depending on its objectives. For example, if the goal is customer retention, it is possible to combine native ads with meaningful data to deliver ad creatives which are personalised to each user's unique shopping history based on triggers such as abandoned carts and shopping behaviour.
The scale and the diversity of our first party data enables us to provide better targeting and behavioural insights. We are able to use data from across our owned and operated brands, alongside our other unique data signals, to better understand how people consume content, what they want to interact with, and crucially how best to reach them in the right moments with commercial messages that will resonate and be truly useful.
This gives advertisers the flexibility to reach a huge range of audiences, allowing specific targeting and providing rich insights into consumer behaviour, and just as importantly significant ROI: which, as you know, is so crucial to delivering successful campaigns that give us the insights to continually improve on the effectiveness of the next campaign, and the next, for our customers.
When we talk about premium, quality content, our owned media, from Yahoo to HuffPost, all provide high-quality environment for advertisers, as do our solid partnerships with premium publishers. Partnerships are a core part of our strategy to ensure our business continues to grow and be an integral part of any media plan that aims to reach audiences through quality, premium content environments across the globe. Our content, and our partners' content, is professionally-produced, meaning a more brand safe environment, and our platforms are IAB 'Gold Standard' for brand safety.
The approaches which provide the most success for brands are the ones which are tailored to their business objectives. Each campaign is different and, as a partner, we help our customers tailor content and ad formats to best suit the needs of the brand and the consumers they are trying to reach. Any programme should be developed with the end consumer in mind, with native advertising helping to make the experience with ads as seamless and natural as possible to encourage engagement.
How can effective native advertising partnerships be fostered and maintained? What are your recommendations in ensuring alignment between editorial voice and advertiser message?
The most effective native advertising partnerships rely on combining the power of content, scale and data to create smarter marketing solutions that build stronger relationships with consumers. This is why trust and innovation underpin everything we do. From changing the smallest interaction with our consumers and customers to building next-generation content experiences on 5G technology, we are dedicated to improving and innovating across all of our business.
Just as with search engine marketing (SEM), copywriters play a critical role in ensuring the success of a campaign and subtle changes to headlines and descriptions can have a significant impact on the engagement rates of a native unit.
Optimisation teams should support advertisers to find the best performing combinations of text, video and images to deliver consistent results. Continually make use of A/B testing and leveraging the algorithmic decisioning tools in your platforms to produce better business outcomes.
Certain copywriting principles work universally but marketers should be mindful that what works on a social platform may need tweaks when being used in premium editorial environments. It's all about finding a good marriage between the tone of voice of the surrounding content, the interests and intentions of the target audience and vocabulary and images that are exciting enough to stand out.
What are the primary challenges faced when planning and implementing its native strategy? What pushback have you seen from readers who are sceptical of native ads, if any?
By now, native advertising is well understood by consumers and clear labels such as "Advertisement" or "Ad" displayed on native units, as well as on those seen on social platforms (talking about ads specifically, rather than paid-for content with an influencer which is a different conversation), have ensured that users understand exactly what they are seeing. In fact, we have tested multiple label variations to ensure users are comfortable with the experience. Our recent research shows that 79% of consumers say they would like to see ads that blend into the page, with four out of five confirming they accept native advertising as a form of content.
As with copywriting, image choice also plays a key role in building a native ad and we encourage brands to test ads with and without their brand logos in order to determine whether this impacts receptivity, engagement and recall. Recognisable and visible logos can of course also make it clearer to a user whether the content they are seeing is editorial or sponsored content.
How can technology solutions contribute to creating effective native ads? What new technologies are you monitoring to help with your native ad strategy?
New technological ad capabilities are driving innovation at every turn. Interactive, immersive, and dynamic content becomes more than just an ad – it's an integral part of the experience. We know that native ads are improving the user experience pre-click and we want to extend that post-click too. If a user feels engaged by an ad, gives the brand their time and clicks on it, only to feel they have been given something irrelevant afterwards, then the brand could suffer so we are using new technologies such as XR and AI to help advertisers create meaningful experiences that reach consumers in new and exciting ways, as well as shoppable formats that help customers do things like 'add to cart' and even checkout from within the ad itself.
We recently launched AR capabilities for our successful full-screen Moments native ad format, and our creative teams can build AR formats that extend across our native marketplace to maximise reach and engagement for a brand. This follows the availability of AR within our Mail native format at the beginning of the year, for which we've seen average dwell time of 60+ seconds.
With the new AR features, advertisers can now allow consumers to interact with, evaluate and test multiple products in their present 3D environment through their smartphone camera and screen. Users have complete control of each product's digital AR experience, adjusting by size and position. Additionally, brands now have the option of flipping the AR experience to a smartphone's front-facing camera, unlocking new engagement opportunities with a collection of Face Features.
Our RYOT Studio teams across the world are continually experimenting with new experiential and extended reality (XR) formats, alongside our colleagues at Verizon in our 5G Labs in the US, to ensure we are at the forefront of the next industrial revolution that is coming as 5G becomes more widely available globally. Devices and consumer content consumption on them will change dramatically and XR experiences are set to be super-charged and in real time.
But there are also great ways of developing XR experiences both online and offline right now which our teams are creating, that can be maximised by producing content around the experience and distributing it through effective channels like native ads that can showcase a brand as innovating in this space.
In summary, native advertising can be effective for brands of all sizes if the content and distribution is right for the business objectives. And it's a creative canvas that can be as experimental or as straightforward as you like. If you work with the right partner, you can produce great results with either approach.