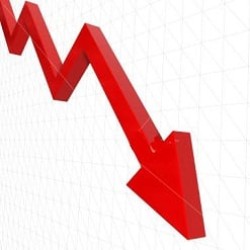 Nordea Equity Research lowered shares of Flex LNG (NASDAQ:FLNG) from a buy rating to a hold rating in a report published on Thursday morning, The Fly reports.
Shares of Flex LNG stock traded down $0.40 on Thursday, reaching $9.70. The stock had a trading volume of 25,100 shares, compared to its average volume of 5,158. Flex LNG has a 1 year low of $1.18 and a 1 year high of $14.60.
Flex LNG (NASDAQ:FLNG) last announced its quarterly earnings results on Tuesday, August 20th. The company reported ($0.07) earnings per share (EPS) for the quarter. The firm had revenue of $19.02 million for the quarter.
About Flex LNG
Flex LNG Ltd., through its subsidiaries, engages in the transportation of liquefied natural gas worldwide. The company has a total fleet of four LNG carriers. It also provides chartering and management services. Flex LNG Ltd. was founded in 2006 and is based in Hamilton, Bermuda.
Further Reading: If I purchase shares through a brokerage account, am I the holder of record?

Receive News & Ratings for Flex LNG Daily – Enter your email address below to receive a concise daily summary of the latest news and analysts' ratings for Flex LNG and related companies with MarketBeat.com's FREE daily email newsletter.