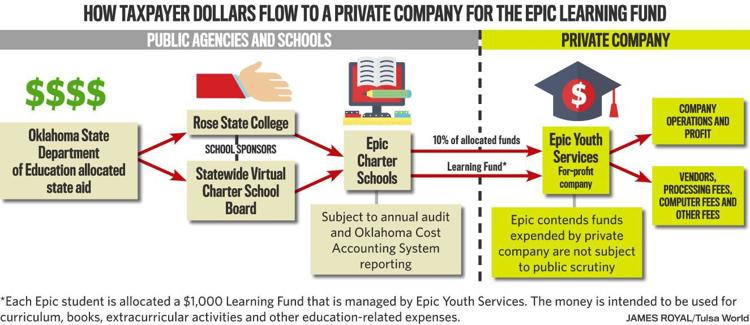 Some lawmakers and state officials reacted to the revelation that Epic Charter Schools is shielding how it uses millions in taxpayer dollars for something called the Learning Fund by saying more regulation is needed to require full transparency and accountability. 
State Sen. Gary Stanislawski, R-Tulsa, has been the primary author of virtual charter school policy in Oklahoma during his nearly 12 years in the Legislature. And he has previously defended Epic's use of a for-profit management company to shield public scrutiny of certain school expenses, such as its superintendent salary, paid out of the 10% "indirect cost allocation" or management fee.
But he told the Tulsa World on Friday that he had no idea Epic was sending public dollars for the Learning Fund in separate payments to its private management company.
"I never considered it, never crossed my mind. I had no idea," Stanislawski said. "Do I think there should be transparency on the Learning Fund? The answer to that is yes, I do — because it's direct expenditure for the benefit of a child. The public should be able to see of that $1,000 (per student), how much was spent and where did it go?"
A year-long investigation by the Tulsa World published on Feb. 23 revealed that on top of a 10% cut of every dollar of revenue, Epic has been paying its for-profit management company millions more in taxpayer dollars every year for school expenditures that are never audited and which Epic claims are shielded from the Oklahoma Open Records Act.
State law enforcement investigators who have been probing allegations of embezzlement, racketeering and forgery by top executives at Epic and willful neglect by members of its independent governing board, revealed in public court documents that the private management company Epic Youth Services has made millionaires out of school co-founders David Chaney and Ben Harris.
School officials acknowledged to the Tulsa World payments for previous years totaled $50.6 million for something Epic Charter Schools calls the "Learning Fund," and based on a recent uptick in student enrollment, Epic's allocation for 2019-2020 alone could be as high as $28 million.
Through the Learning Fund, $1,000 for each student enrolled by Oct. 1 is allocated. Once any curriculum and technology costs are covered, those funds can be directed by students and parents in Epic's virtual charter school, called Epic One-on-One, for books and materials ordered directly through the school or paid to some 2,000 outside vendors for extracurricular activities.
"Once the funds are paid to the management company, the dollars are no longer public funds and, therefore, the records of the expenditures of the learning fund dollars are not subject to the open records statute," Epic's attorney William Hickman wrote in the most recent letter, denying the Tulsa World access to public records showing where those dollars go.
Now, Stanislawski, who is serving his final term allowed by law, said he is considering reviving Senate Bill 143, which he held over from last session, "to look at the Learning Fund, so they might be more inclined to not transfer it. But I've got to work with (the state Department of Education) about how those expenditures would be coded in OCAS (the Oklahoma Cost Accounting System, required for all public schools)."
Stanislawski said he doesn't want to see Epic's Learning Fund eliminated because he thinks it was established with children's well-being in mind.
"I am very supportive of a Learning Fund because one of the criticisms of virtual is these kids are going to miss out on art and sports and socialization. Epic is the only one that came up with something out of the box to pay for ballet lessons or something (else), so they get the opportunity," he said. "But, should that be transparent on the aggregate? The answer is yes — as long as we don't violate (federal student privacy laws)."
Asked whether Epic is being transparent enough with its finances, Gov. Kevin Stitt said: "I don't know. I haven't looked at the finances of the charters. I'm not one to pick one or another of the delivery methods. But they are still schools in our system and we need to make sure their teachers are qualified and make sure they're being effective."
He added, "We should be able to see their finances like any (public) school, but there is a management component."
State Rep. Melissa Provenzano, D-Tulsa, said the revelations about the lack of accounting for any of Epic's Learning Fund expenditures made her recall a previous exchange she had with an Epic employee.
"I once asked a representative of the school district, 'How many of your students take advantage of the Learning Fund?' To which they replied, 'About 80% of them.' I wonder now what is happening to the other 20%," she said. "If you are going to take public tax dollars, public transparency for those dollars should be the expectation start to finish, whether they are funneled into a private company or not."
State Sen. Ron Sharp, R-Shawnee, tried to get legislation going last week that would have required statewide virtual charter schools to make purchases and negotiate facility leases according to the requirements of the Central Purchasing Act, or follow the rules for traditional public schools, which require purchases not made through state-negotiated vendors to be made through a competitive bidding process.
But he said it died at the committee level after he witnessed Epic lobbyists "going door to door, senator to senator, telling them to vote no."
"Money talks," Sharp said. "Every single campaign donation coming from these education management companies is your taxpayer dollars. Every single ad on television recruiting kids to these charters is your taxpayer dollars."
He added that the Legislature has yet to put in place any accountability measures that would actually require virtual charter schools or the for-profit management companies they are operated by to function differently.
"We have written far too many transparency laws around here with no teeth in them. We already know what they're doing — all you have to do is read all of the reporting being done by the Tulsa World, Oklahoma Watch or The Oklahoman discussing these for-profit charter management companies and nothing seems to be able to be done," Sharp said. "Transparency isn't enough — it just lets us know what bad actors they are. You have to have some kind of statute in place to provide accountability."
In response to the Tulsa World's reporting, State Superintendent Joy Hofmeister said that taxpayer dollars for Oklahoma schoolchildren "shouldn't be hidden behind walls."
A new transparency law passed last year "will be an improvement but I don't think it goes far enough. We requested subpoena power for schools, vendors for two years in a row but it hasn't advanced."
That changed Monday when House Bill 2904 passed in the House Common Education Committee. The legislation, which was held over from last session, would give the State Board of Education the power to issue subpoenas "for the appearance or production of persons, records, books, papers, documents, other tangible things of schools or other third parties in an investigation or disciplinary matter."
The World also sought statements from the sponsors that authorize, and therefore oversee, Epic's two charter school models, in exchange for a cut of the schools' state funding.
When Epic expanded in 2017-18, it received sponsorship for its new Blended Learning Centers, located currently in Tulsa, Oklahoma City and Midwest City, from Rose State College. The college even furnished Epic with an old elementary school property it owns for its Midwest City learning center, and Epic has made repairs and renovations to the facility in lieu of monthly lease payments.
In addition to $1.2 million in administrative fees for Fiscal Year 2019, Rose State received revenue from Epic for facility rentals for Epic staff meetings and extracurricular activities for students totaling more than $16,000. Another $8,800 in revenue came from Epic's rentals of Rose State's 1,400-seat, on-campus event center.
"At Rose State College, we strive to provide higher education programs and services intended to foster lifelong learning for a diverse population," stated a written statement released on the school's behalf by Jones Public Relations. "Rose State College is confident that as a sponsor of Epic Charter Schools, we have adequately carried out the duties of our sponsorship in examining the audited financial reports of Epic."
John Harrington, chairman of the Oklahoma Statewide Virtual Charter School Board, which sponsors the school's original, online school model called Epic One-on-One, said that state agency was aware of the Tulsa World's report.
"Like every public school, online public charter schools have important educational and fiduciary responsibilities," Harrington said. "In this circumstance, there is currently an investigative audit of Epic Charter being conducted by the Oklahoma State Auditor. The Board is providing information and documents as requested to support this audit, and we will respond accordingly when the results of the audit are released."
Robert Franklin, vice chairman of the Statewide Virtual Charter School Board and associate superintendent at Tulsa Technology Center, said: "I am unsettled about the allegations and reported findings that the Tulsa World is reporting. As you well know, there are investigative audits that are being conducted, and I am confident that the Board will be responsive once the findings are revealed."
Epic Charter Schools: A Tulsa World investigation
'Our kids have become a piggy bank': Epic Charter Schools shields $50M in taxpayer funds from public scrutiny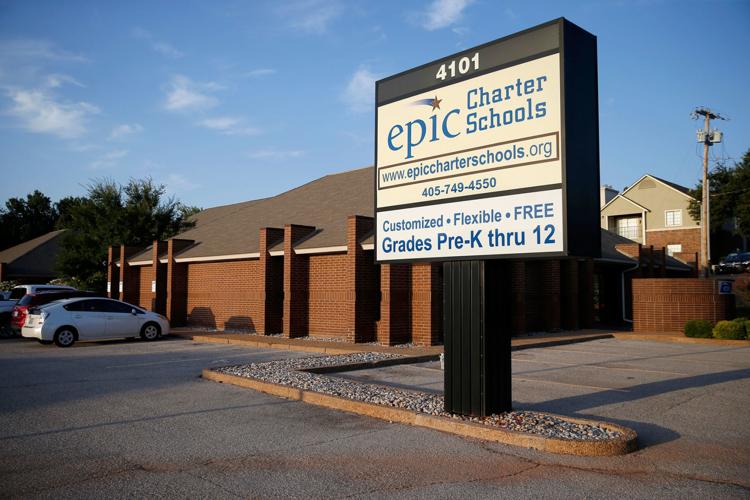 Lawmakers accuse Epic of intimidation attempt with defamation lawsuit against state senator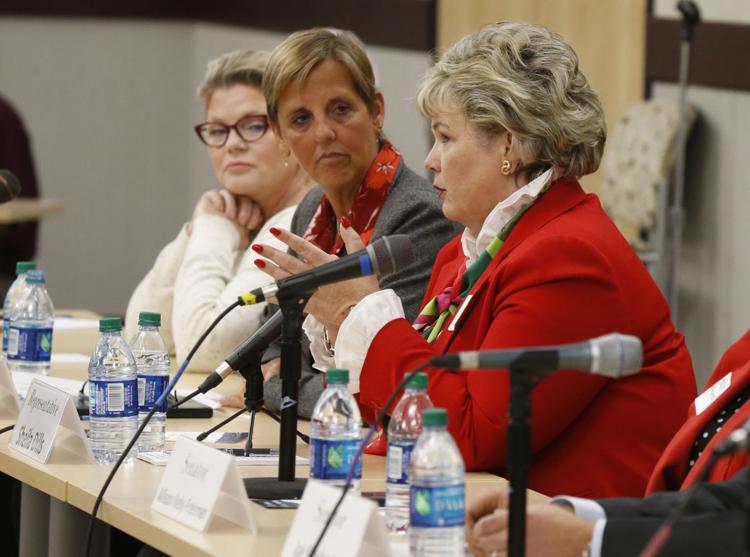 Epic Charter Schools sues state senator who questioned student attendance and funding, accusing him of slander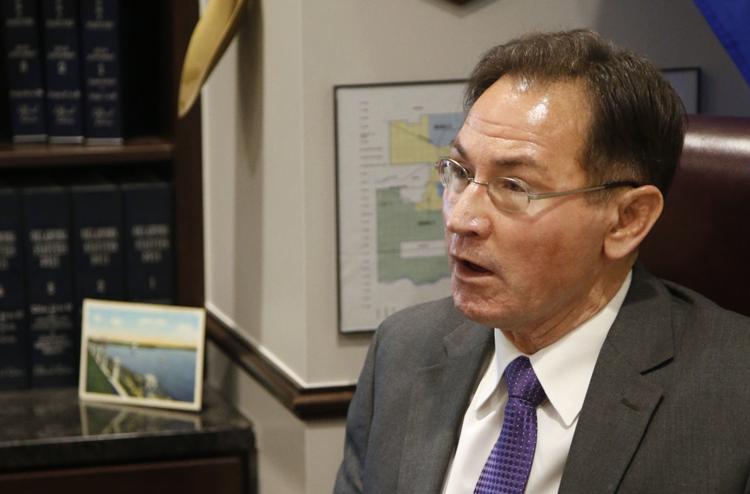 Oklahoma Watch: Epic parents sue, arguing dual enrollment in charter and private schools is legal
Epic Charter Schools promoting itself with multimillion-dollar advertising campaign, plus $9,000 per month shopping mall playground sponsorships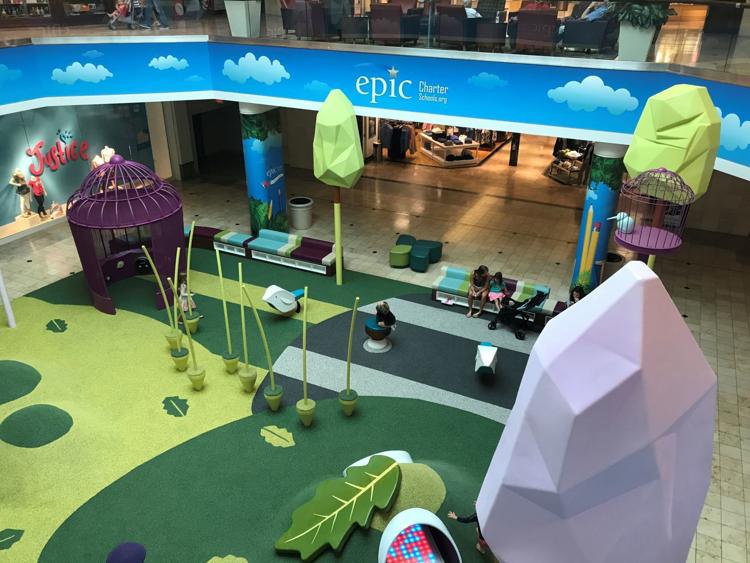 OSBI investigating new allegations of forgery by Epic Charter Schools' co-founder and CFO, willful neglect by board members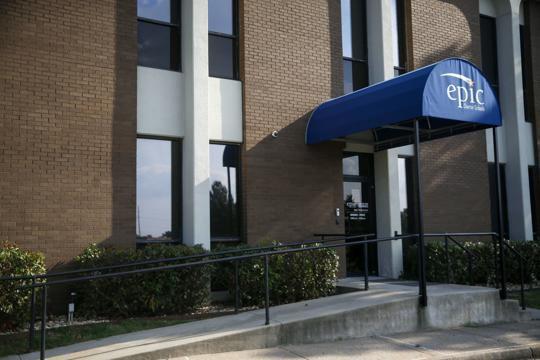 How does Epic Charter Schools stack up academically? Check out student proficiency test scores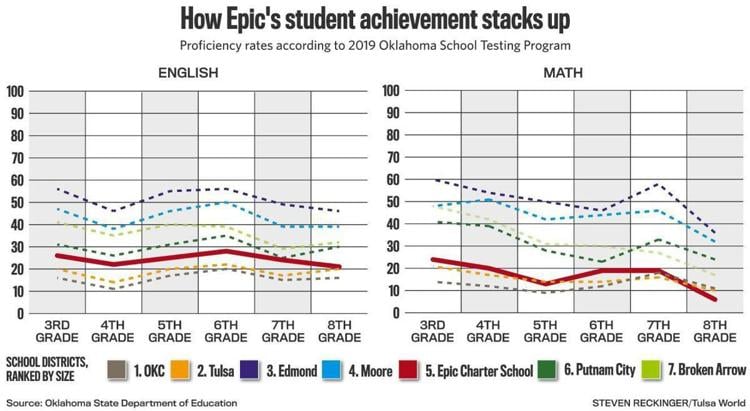 Epic Charter Schools' expansion into Texas in limbo amid new revelations about criminal investigation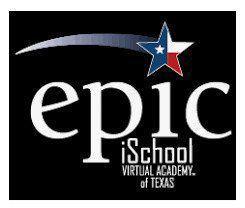 Tulsa lawmaker uses rarely invoked legal provision to attend closed-door meeting on Epic Charter Schools investigation, educators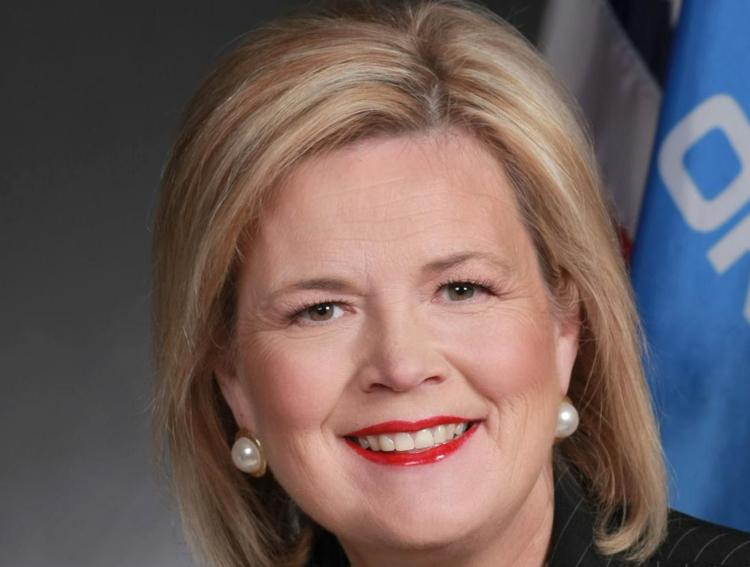 July 2019: Joy Hofmeister on Epic Charter Schools scandal
Swink school district facing forced consolidation says Epic leader offered a rescue: 'I'm in pretty good with Joy'
New records reveal Epic Charter Schools' sponsor was in touch with state auditor for months before scandal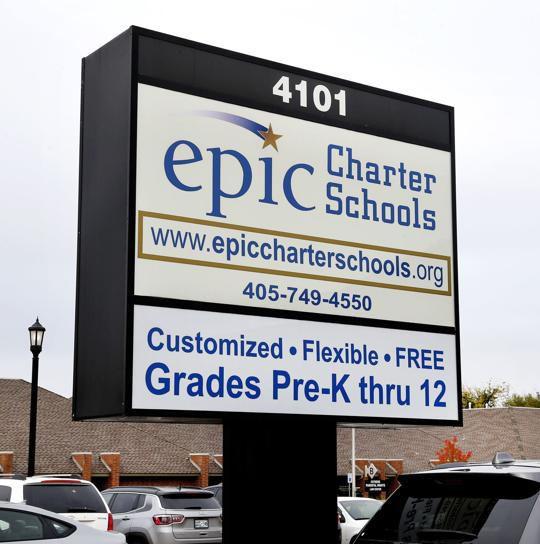 Governor requests state audit of Epic Charter Schools; school's sponsor already in touch with state auditor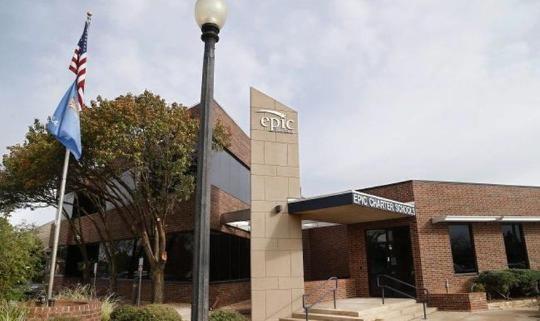 Records show FBI has also been looking into Epic Charter Schools, along with federal education investigators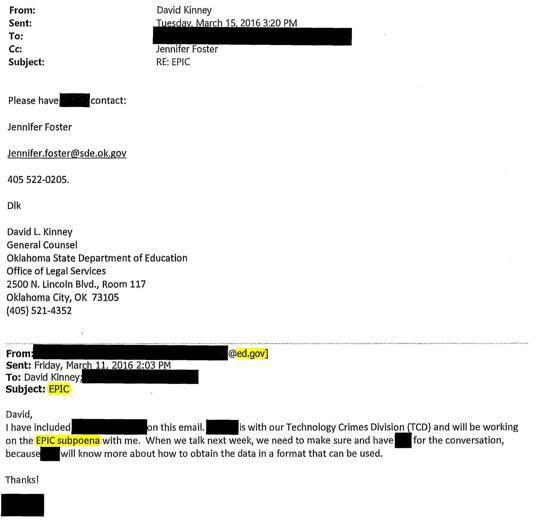 State superintendent reacts to Epic Charter Schools investigation; online school official claims innocence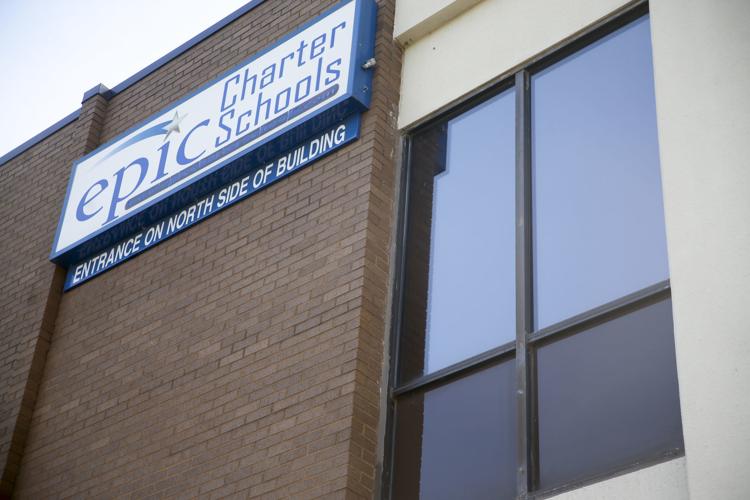 State senator raises new questions about Epic Charter Schools and oversight by Oklahoma State Department of Education
Leadership change at Oklahoma's largest virtual charter school likely necessitated by new transparency, conflict of interest law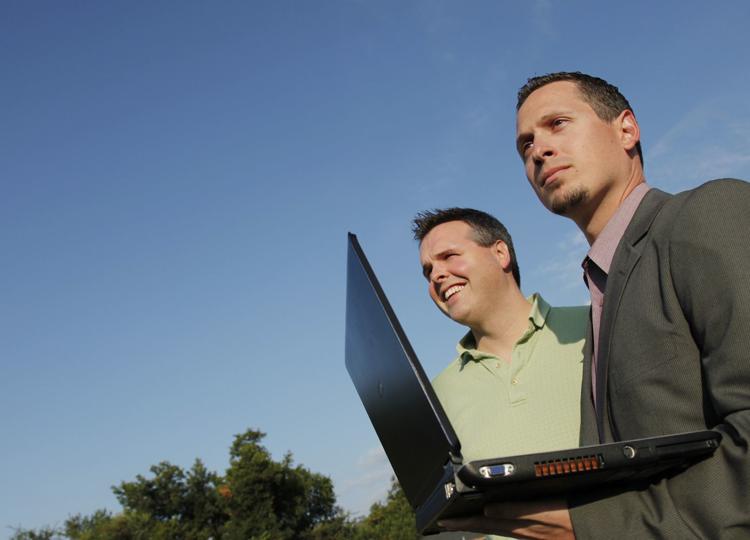 State Senate passes new transparency reporting requirements for virtual charter schools; bill headed to Gov. Stitt next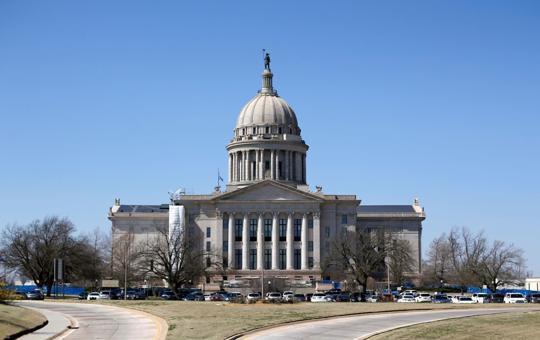 State education officials deny clearing Epic Charter Schools in investigation, despite school's new claims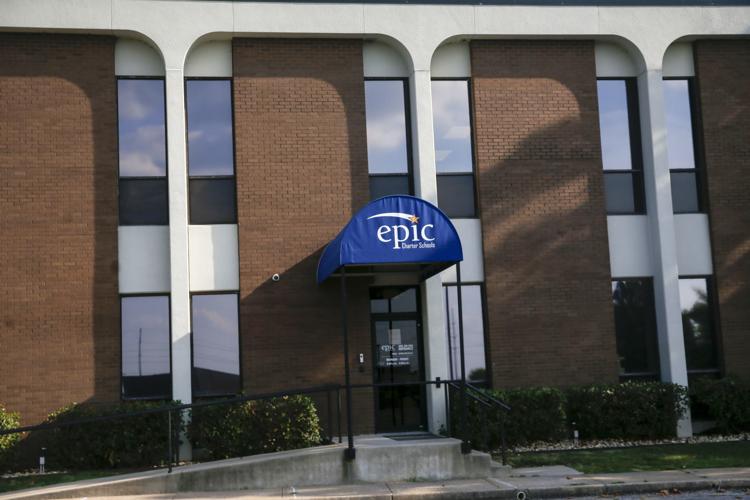 Epic Charter Schools, school reform and funding needs on the minds of Tulsa Republicans at Friday event with State Superintendent Joy Hofmeister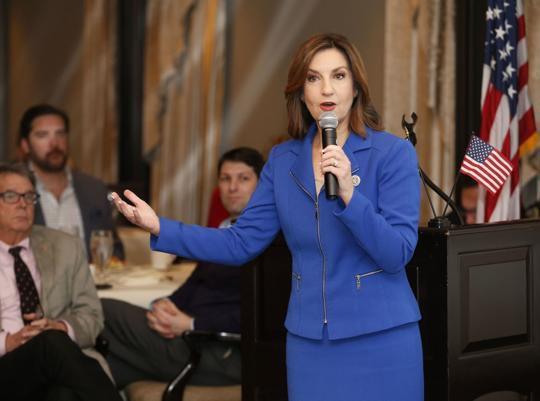 New transparency reporting requirements for virtual charter schools advance to state Senate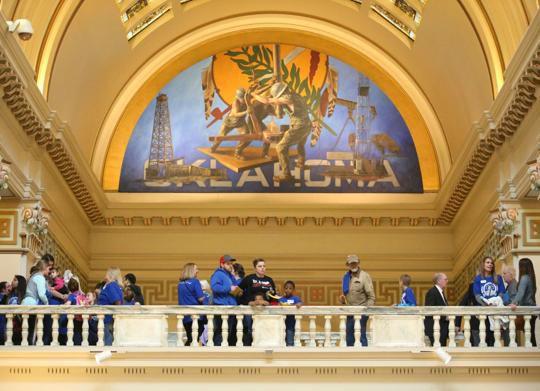 Parents, students pack Capitol to tell lawmakers about 'the array of reasons to choose Epic'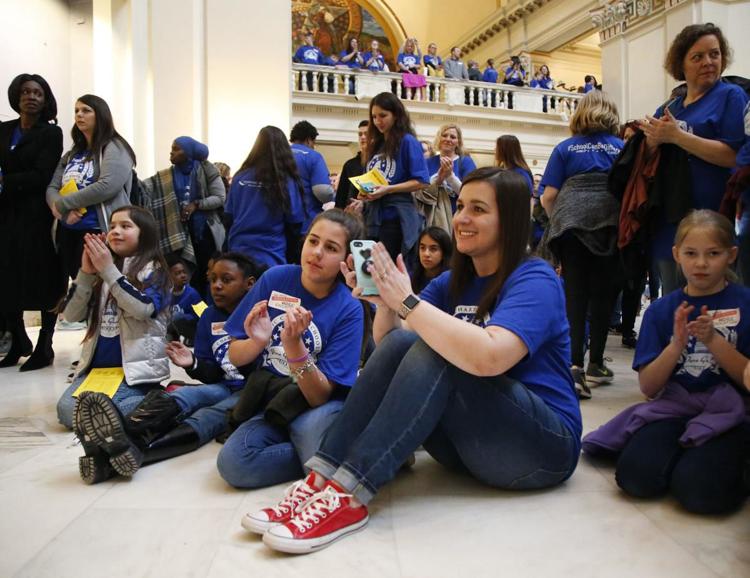 15 people with ties to Epic Charter donated $180,000 to 78 candidates for state office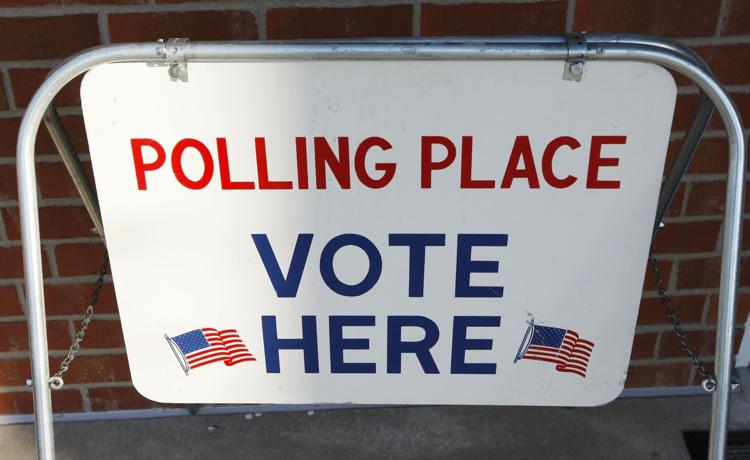 Epic Charter Schools under investigation by state, federal law enforcement agencies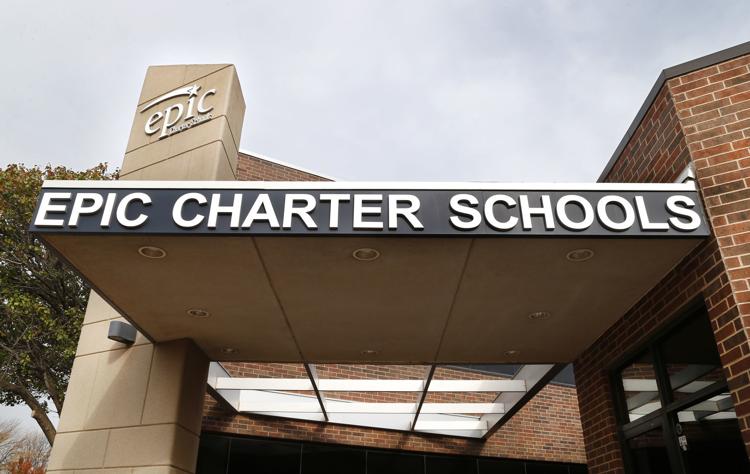 A study in contrasts: Most Tulsa County districts lose students while virtual numbers soar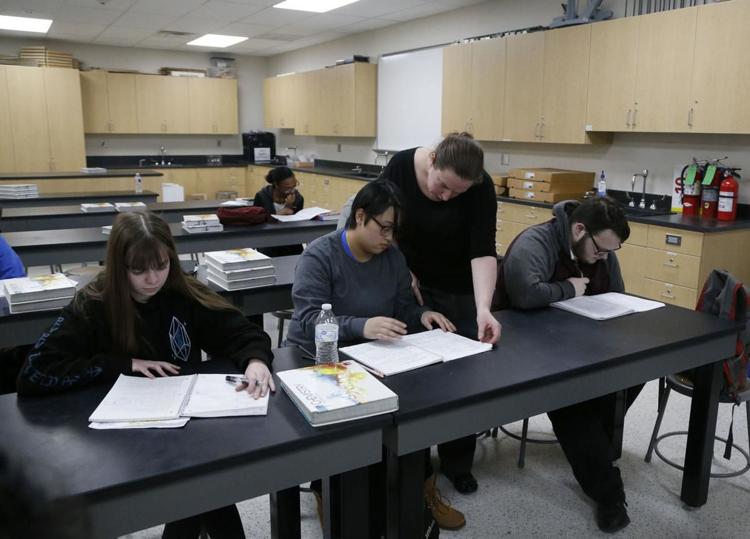 496 Tulsa Public Schools students left for EPIC virtual school since August. TPS to lawmakers: Regulation is needed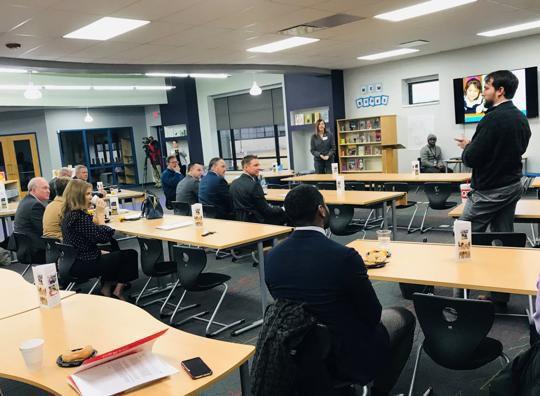 Skyrocketing student enrollment nets Epic Charter Schools nearly $39 million more in midyear adjustments to state funding for public schools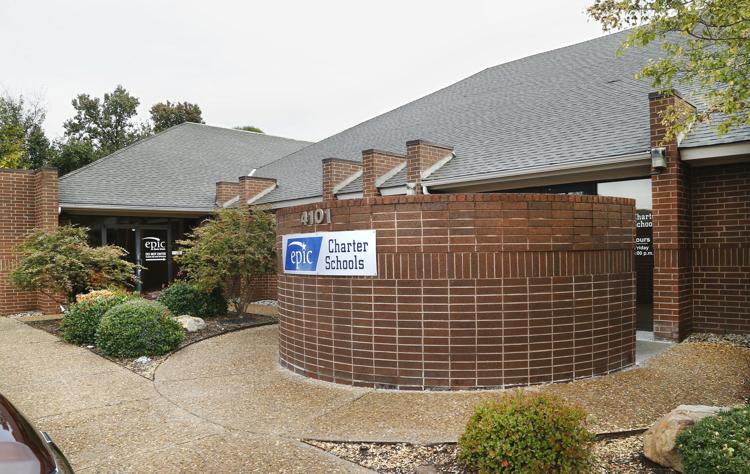 Journalism worth your time and money