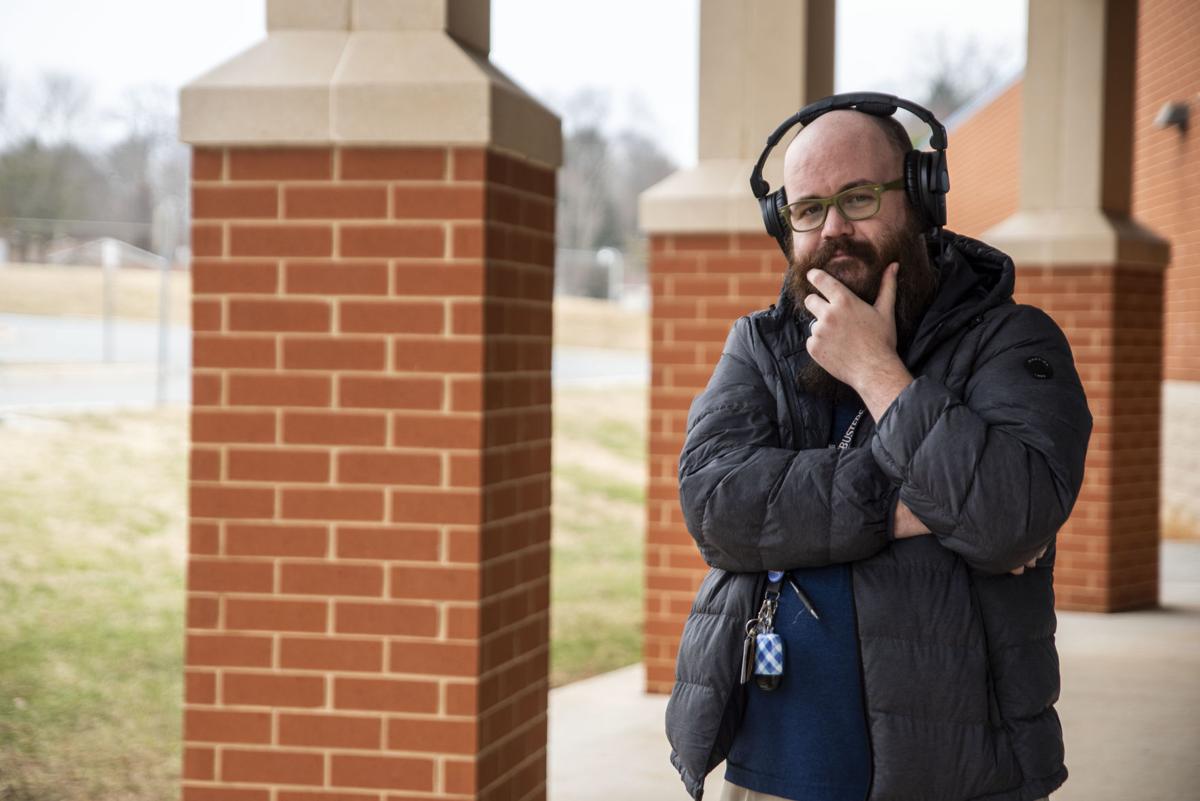 Sandusky Middle School band director Kenneth Brand has come to find there's a podcast about pretty much anything.
"I ask my students all the time, 'What are you interested in?'" Brand said. "And I tell them, 'There's a podcast about it.'"
While a lot has been different and challenging in schools this year with the COVID-19 pandemic, Brand didn't let the pandemic stop him from creating a new, unique opportunity for students at the school. Instead, he started a podcasting class.
Despite the challenging effects the COVID-19 pandemic has had on education, teachers and staff in Lynchburg City Schools are working to create unique opportunities and programs for their students and schools.
The podcasting class, as well as disc golf courses, an initiative to create a more inclusive library and at-home sculpting kits, is among the 35 projects recently funded by more than $77,000 in classroom innovation grants from the Lynchburg Education Foundation.
Brand had the idea for a podcasting class before the COVID-19 pandemic shut down schools in March.
"It's a growing medium; it's a real possibility for a career after high school or college, and it's a field that's exploding right now," Brand said.
Currently, the class exists as a nine-week enrichment class students take for nine weeks, Brand said. During that time, he said, students get an introduction to podcasting and audio production.