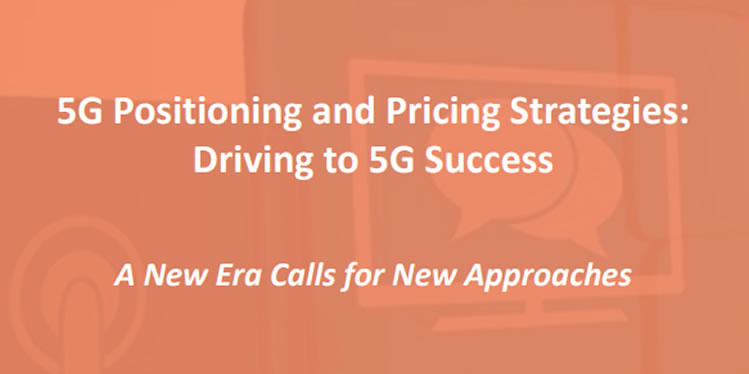 A study from MATRIXX Software has found that speed isn't everything for potential 5G customers – they need more reason than that to upgrade their contracts and phones to a 5G network.
The study which used small focus groups in Milton Keynes, as well as San Diego in the US, found that while the consumers were interested in what 5G could offer, they were also pretty happy with their current coverage plans. For many, the 'wow' factor of 5G wasn't quite there with most explaining they didn't have any plans to upgrade to a 5G handset until they actually require a new smartphone.
The white paper highlighted some of the views of the focus group, including mentions that individuals were concerned about 'glitches' that will occur while 5G is new and even one person who believed that "to some extent these new technology advancements are just a marketing ploy to allow the carriers to raise prices". For the most part though, users were simply happy with what they already had, mentioning that they had sufficient data and found speed to be acceptable via 4G data connections.
MATRIXX Software's report has mostly found that those users don't widely understand that the benefits of 5G extend far beyond merely better speeds, and determined that companies need to go some way to ensuring that consumers fully understand that they can benefit from new experiences courtesy of 5G.
In a statement, MATRIXX Software CEO, Glo Gordon explained, "For too long, the network has been a commodity, as consumers are satisfied with 4G. To justify the mass migration to 5G, operators can drive value by offering compelling lifestyle and business services made possible because of the 5G network, rather than hyper-focusing on the network itself."
As it stands, many 5G marketing campaigns have focused on the higher speeds that the networks offer, along with lower latency but this could potentially do with shaking up. Granted, companies like EE and Huawei have made efforts to do so via their tours which demonstrate how AR and VR can be a reality for all thanks to 5G, but this may need to be ramped up for 5G to be fully embraced. More use of case studies to show consumers how they can avoid lag and bandwidth congestion could also be an option, demonstrating real-world experiences that are enhanced by 5G.
Having said that, the MATRIXX Software survey was a fairly small set of focus groups of 30 consumers at each location. More research may need to be done to fully see if everyone is on board the 5G hype train or if it's just a matter of those in the know that can fully see the benefits coming our way