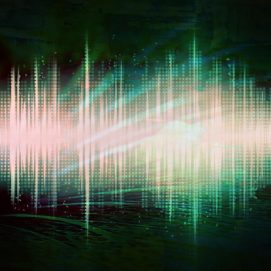 As the decade draws to a close, ExchangeWire has invited thought leaders from across the industry to share their predictions and insight into what 2020 will hold for the ad tech and martech industries. Under the spotlight today is audio, with the potential impact of voice, brand investment and audience engagement with this emerging medium all under consideration.
More brand and publisher investment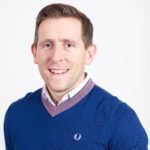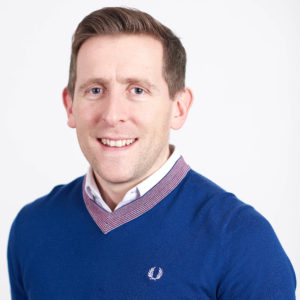 In 2020, more publisher brands will make their content available to people in audio format. With the battle for our attention being so fierce, news publishers and other producers of long form written content will turn to audio articles, in order to stay connected with people throughout the day.
This year we saw huge success for ITV with its Love Island podcast and therefore we expect this trend will continue into next. More major publishers will invest further into creating spin-off podcast content, and this will fuel conversations long after people have finished watching episodes. With more content comes greater opportunities for advertisers to reach larger and more diverse audiences. This will ensure digital audio takes a central position on the media plan this coming year.
Further investment into the medium from advertisers will fuel the development of tools to help brands to gain a better understanding of their digital audio advertising campaigns. New technology will become available which will enable advertisers to attribute their marketing and track their campaigns across different devices. The brands that adopt the tools and leverage the data to identify powerful contexts for their ads, will see the most impact.
What's still unclear is the true impact of voice and how it will progress. Twenty-two percent of digital audio listening is now done via smart speakers. Such devices have earned their place in our homes and become a familiar part of our daily routines. Whilst brands like Virgin Trains have already successfully implemented voice within their marketing and new research stating that 60% of smart speaker owners have purchased something with their device, the opportunity for brands to become leaders in this space remains very much open.
Ollie Deane, Director of Commercial Digital at Global
2020 will be the year of explosion for audio content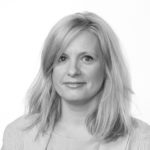 Many predicted 2019 would be audio's year, but it was just the warm up. In 2020, there will be an explosion of even more audio content and radio will continue to lead the way adapting, innovating to embrace new distribution channels and launch new products.
Audience numbers consuming online audio continues to increase to a huge 29.6 million in the UK (MIDAS, Autumn 2019). This audience growth has been fuelled by technology and this will only further develop in 2020 as 5G connectivity continues to be rolled out across the UK, more connected cars appear on the market and the capabilities of voice develop further. It will be interesting to see how close we actually get to that now infamous prediction that 50% of all searches will be via voice next year.
As audiences grow, there will be many more players producing new audio content from brands, media owners, and influencers. The challenge for brands will be to keep up with the pace of how this audio content grows and to have a clear understanding on the role audio plays in wider marketing plans. Audio continues to be uniquely placed to strike the balance of being relevant and engaging, whilst continuing to be the ultimate 1:1 companion for audiences whilst they work, travel, exercise, eat – even as they shower and sleep.
With this explosion of content could come fragmentation and as we enter a privacy era across the industry as 65% of Britain's biggest advertisers being found to have advertised in non-brand safe environments, it will become even more important that brands focus on finding trusted and transparent solutions with audiences firmly at the heart of their plans.
With this growth in audio content in 2020, we will see continued growth in reach and revenues, meaning robust independent measurement tools will come increasingly important to deliver distinct and effective digital audio campaigns. It's set to be another great year.
Victoria Foster, commercial director, digital, Bauer Media
Embracing the power of data and audio at scale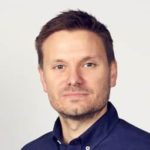 2020 will be the year that brands embrace the power of combining data and audio at scale. By using simple environment and context data, audio creative can be personalised to each listener making it feel like it is just for them. We have been working with innovative brands this year and together have shown what personalised audio advertising can deliver in terms of creativity as well as results. Why you would ever have a digital audio ad that wasn't personalised? Digital audio is also a perfect compliment for video, and by personalising both, the overall marketing journey can become a bespoke story for each consumer.
Steve Dunlop, CEO, A Million Ads
Rapid evolution and uptake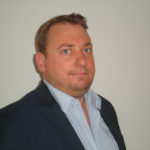 The audio advertising scene is evolving rapidly, driven by two key changes to the way in which mobile devices are used; firstly smart phones are now largely voice-enabled and secondly, they have become today's Walkmans / iPods as people increasingly use them to listen to music.
This development is leading to the rapid uptake in audio as a vital channel for advertisers and seeing it take a role as one of the key mobile advertising formats. This, coupled with the fact audio can be bought programmatically, means advertisers can now apply multiple levels of targeting and take full control of the audience they are reaching.
Location targeting for example opens up new opportunities for retailers and consumer brands, which can reach people via their mobile device when they are on the move and while they are in the vicinity of a relevant store (and can action an ad). As a mobile-first platform we are seeing successes with retail brands that are prepared to be innovative and augment their mobile display ads with audio to drive footfall – ad listen-to rates are high, and cost-per-store visits low.
Brands can now first engage audiences with audio ads when they are listening to music streaming apps like Spotify or Deezer, or tuned in to a podcast or radio ad, for example. Those same listeners can be retargeted with more specific messaging when they are near a sales and retail outlet, which helps to drive consumers down the funnel towards an actual purchase.
This versatility helps to explain the significant levels of client engagement we're already seeing on audio, and points to how important the channel is going to become over the next few months.
Chris Childs, UK managing director, TabMo
Marketers must consider evolving audience behaviour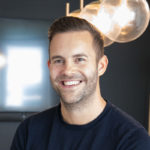 Audio advertising has rapidly evolved in recent years, presenting brands with new opportunities to reach the consumer. From podcasts, that now see over seven million people in the UK listening to them each week, to smart speakers, ­with the number of households who own one across Britain expected to rise to 41% by 2024.
In 2020, to successfully reach and engage audiences across voice platforms, marketers must consider evolving audience behaviour. How the consumer speaks to their voice-assisted device will be different at home versus on the go. For example, in a car, commands are likely to be directional, whereas at home there will be different voices to respond to – think how a family dynamic would influence preferences. It's not only the 'who' to contemplate but also the 'how' – it's important to acknowledge that people speak differently to how they type. Brands must use this insight to ensure a seamless brand experience.
"As privacy and transparency remain top of mind for consumers as we enter the next decade, advertisers must be mindful of the double-edged sword of audio advertising. Consumers are quick to 'opt-in' without taking the time to understand what their data is used for. Regulations and, most importantly, education will be crucial as we continue to advance this form of advertising. As an industry, we must ensure the consumer is educated appropriately to allow for sensitively integrated advertising experiences in an increasingly connected world."
Andrew Platt, managing partner, media, M&C Saatchi Performance